EVA Air is my company of choice when flying from the US to Asia. I've flown from Seatac to Manila and from Seatac to Ho Chi Minh. Both flights included layovers at Taipei airport, which is my most favorite airport in the world. The perks when flying with EVA Air include: affordable flights to Asia, a decent in-flight breakfast, and free showers at the airport!
If there's time, I highly recommend you take photos with any model guys that are plastered on every wall of the airport. (See photo)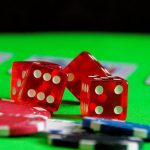 Booking tips
Economy, Elite, or Business? What are the perks that determine your ultimate decision? Here's some tips to help you decide.
1. Hello Kitty airplanes are an option–for an extra cost, of course.
2. The economy seats feel super tiny. Is it just me, or are they tighter than most?
3. Business class gets more luggage at no extra cost. Two 70 pound checked bags and 2 carry-on pieces, plus one personal item of course, are included. Plus, they get really nice seats that fold all the way back and are surrounded by a comfortable work space. I must say, I was very envious of the business class people. Next time, I hope I can afford a business class ticket.
4. The next class below Business, Elite, also offers larger seats than Economy does–and more leg space!
5. Both Business and Elite passengers can cut through the security lines. This comes in handy during a tight layover at Taipei airport, since the security line for transfers can take a while.
Checking in
The main reason I select EVA Air for my flights between the US and Asia is that I have trouble sleeping on flights. I have to leave late at night if I'm going to have any hope of sleeping away the time. Luckily, late-night flights are available from my city of origin, Seattle. But ONLY late-night departures are available. Due to this limitation…
6. Unless you're in Taipei, the check-in counter for EVA will be open between certain hours. For example, they are only open from 9:30 PM to 12:30 AM at Seatac Airport.
Layover at Taipei airport
For long-distance passengers, I highly recommend a layover of at least 4 hours to allow time for a stress-free wait in line, a free shower, and time to get to your gate and maybe even to grab a snack in the amazing food court. And possibly checking out the Sanrio shop. (See photo)
7. This is a NEED-TO-KNOW tip: the transfer security line at Taipei airport is massive. When I arrived from the US, I found myself walking from the beginning of the line to the end of the line–but it kept growing! Aware of how little time I had, I started running and finally cut into the forever-growing line. Don't freak out too much, though. The security check goes quite fast. If your layover is only one hour, though, then you should worry. Keep an eye out for employees holding a sign with your flight listed on it, or ask someone for assistance.
8. Free showers are available at Taipei airport, in Terminal 1. I haven't gone yet, but my best friend has–she tells me that the showers are kind of hard to find, but worth it. You have the entire room to yourself, in fact, and each is very high-quality.
9. Once you find the waiting area at your departure gate, don't be fooled. The gate is most likely downstairs. If everyone suddenly disappears, run for it!
10. There's really delicious food at the Taipei airport. I recommend the fried tofu (see photo) and the brown rice milk for a quick snack.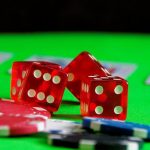 During your flight
Here's the advice I give to anyone when traveling to Asia: expect the unexpected. So even the following advice could be thrown out the window, depending on where you are headed or what kind of plane you're on. However, I hope these tips will help you be more prepared for your flight with EVA Air.
11. You can expect most, if not all, flight attendants to speak the language of the target country. For example, on my flight from the US to Taipei, all the stewardesses spoke English. From Taipei to Ho Chi Minh City, the stewardesses seemed to understand Vietnamese better than English–because, as it turns out, most of them were Vietnamese. Or so a nearby passenger told me.
12. There are no USB charging ports on short-distance international flights. So, charge up at the airport before takeoff!
13. Wine is free!
14. You can expect at least one meal on all international flights. If it's a real long flight, you'll get two! For breakfast, you can expect a congee that I don't find too disappointing. It's what I look forward to most on every EVA flight.
15. The flight attendants don't mess around. They won't let you get out of your seat during landing or takeoff. On the other hand, I noticed some of them obligingly disregard the issue when it's just in-flight turbulence. When nature calls…