Now I know I've wasted too much of my life watching Korean dramas, because I literally just spelled "sarong" as "sarang", which means "love" in Korean.
Well, I love me a good sarong, so that works.
Until recently, however, I was a sarong-skeptic. You see, I doubted whether sarongs have earned the right to take the stage for so many travel bloggers and life-hack specialists. I prefer to come up with my own travel hacks, and I don't go crazy over a good hack until I've put it to the test myself.
I still don't use a sarong for everything, but I DO recommend bringing one with you when headed to the beach, such as at Ao Nang in Krabi, or when island hopping in the Phi Phi island area. Because, without my sarong, I probably wouldn't have survived my recent adventures in those areas. But, I'm not only going to list the many obvious uses for a sarong–I'm going to give you two more beach hacks that will blow your mind! (Hint: Have you tried number 3??)
By the way, we loved the location of Panmanee Hotel on Phi Phi Island. The area was quiet, being far from the loud all-night parties, yet it was surrounded by SO MUCH GOOD FOOD. So. Much.
1. Pack a sarong. Just do it.
You'll figure out why you've packed it later.
All I know is that my sarong saved me. Otherwise, I may have caught a cold before we even landed in Krabi. From the moment we left my apartment, my travel buddy and I felt a bit cold. The freezing air con in the taxi and at Don Mueng Airport made things worse from there. I put on an extra shirt, wrapped my sarong around my shoulders, and chugged down a hot double espresso, but nothing helped much.
It wasn't until I got on the plane and wrapped the sarong around my head that my body began to hold onto my heat. Because, as I've been told since I was a child, the most body heat escapes out the top of your head.
My sarong continued keeping me warm during our full-day snorkeling tour, which extended later into the night than it should have, upon our boat's engine chain snapping in half.
I also found that my sarong was invaluable as a makeshift bag to carry shells I hadn't planned on collecting. I protected my arms and neck from the sun during our long voyages between Phi Phi and Krabi, because I didn't have any long-sleeve shirts with me. Plus, I discovered that a good sarong with smooth fabric can shake off sand much more easily than a "beach towel" does.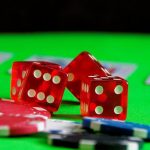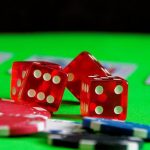 2. Swim with water-proof money.
Here's the great thing about Thailand, as I learned from my friend on our first day in Phi Phi: the money is plastic, rather than paper.
Which means that you can stuff it into your swimsuit someplace, go swimming, and be sure that it will stay in one piece until you need it. Which you probably will on Phi Phi or Rai Leh beach, for a refreshing cocktail or beachside massage.
This is a great alternative to bringing your wallet or purse and praying no one separates it from your beach towel.
Note: Wherever you put it, make sure your money is secure. A buttoned or zippered pocket would be ideal.
3. Carry your beach stuff in a mesh bag.
What's the worst thing about a mesh bag? Sand will get inside of it. What's the BEST thing about a mesh bag? Sand will fall OUT of it!
I was traveling with a few mesh bags that I'd purchased at Daiso in Ho Chi Minh City, just for the usual travel convenience. However, I didn't realize my accidental brilliance until my friend pointed it out to me.
While I packaged each item carefully so sand and water couldn't damage anything important or electronic, I tossed them all inside of the mesh bag just so I could carry them easily. I just didn't feel like taking my backpack.
It turned out great! I could toss my mesh bag onto the sand, pull out my things, and get set up on the beach in a few easy moves. I took out the towel and set it down. And, keeping in mind a beach hack I had seen floating around the Internet, I placed all the items I planned to use inside an upside-down umbrella, to keep them accessible, yet safe from the sand.
And I was set.
And, when it was time to go, I'd put everything back inside my mesh bag and give it a shake. The material was too silky, let alone porous, to let the sand stick to it. I could be ready to head back to the hotel in a flash!
I do not, however, recommend taking a mesh bag on a long-tail boat. This is one of the many silly, yet useful, things I learned during my first snorkeling tour.
---
What are some of your favorite beach hacks? Also, where on earth did I hear about the upside-down umbrella?! (Can't find it!) Please let me know in the comments below!