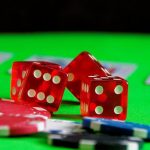 Now I know why I've only heard good things about Hoi An, Vietnam. It is my most favorite place in the world (out of where I've been, so far). The charming town has struck gold–finding the perfect balance between Vietnamese culture and tourism. In Hoi An, you will find that even a brief, budget travel visit feels rewarding and recuperative. Though we spent barely 36 hours between Da Nang and Hoi An, my friend and I were thrilled by Hoi An and can't wait to return!
Where to stay in Hoi An
While many of Hoi An's visitors opt for the affordable, high-end resorts, even the budget travel options are high in quality and truly satisfactory. Our hotel, New Sunshine Homestay, was truly top notch–for only about $13 a night!
We booked New Sunshine Homestay because we were on a budget–and were taken aback by the amazing value of the place. Lovely people, great service, immaculate rooms, and a serene location.
What to do in Hoi An
Here's the top 10 things you HAVE to do when you go to Hoi An. All of the following is doable within 36 hours! Note: These are not in order, because I can't decide which is better than what.
See the lanterns at night. Find one of the main drags, such as Nguyen Duy Hieu Street, and just keep heading west. Finally, the scenery will change. The street narrows as adorable shops with lanterns appear. The area is busy and most people are on foot, so you may choose to park your bicycle or motorbike to keep from hitting anyone. Eventually, you will come to a street to your left with a long stretch of street vendors. Keep heading south, and eventually you'll come to the most beautiful part–where you can light your own lanterns and set them on the river water. (Personally, I don't make wishes, so I didn't participate. But I still appreciate the moment. It was like something out of Tangled.)

Mi Quang

Shop for high-quality clothes. The shops have so many beautiful items to choose from–in Western sizes, believe it or not! You can even have clothes made! If you find the right tailor early enough on your first day, they'll offer to get it done in short order. Ask your hotel if they have any recommendations for a good tailor.
Try the Central Vietnam delicacies. We were told that cao lau was the best food in Hoi An, and it was pretty good, but we were far more impressed by the similar mi quang dish. If you like your noodles with a crunchy topping, try both! I'm telling you now. We found a great place with both dishes (and only those dishes) on the corner of Nguyen Duy Hieu and Hoang Dieu, near the Central Market. In fact, I must say that was the best mi quang I've ever eaten. The bread and coffee in Hoi An was the best I've had in Vietnam, so put those two items on your list as well.
Cycle everywhere for free. I had practically forgotten how to ride a bike, but the experience was amazing. How relaxing it is to bike around at your own pace through such a quiet town! I was glad to get in so much exercise at the same time. The best part was that our hotel, like many of the hotels in the area, offered free bicycle rental. (The only thing is, though, it's first come first serve. There's a limited number of bikes.)
Swim in the ocean. I don't often swim in the ocean, but the beach in Hoi An had the most powerful waves I've ever swam in! Maybe "swam" isn't the right word, since all I could do was stand there and let the waves knock me down and swish me around. Though the sky was cloudy, the air and water was warm enough to keep comfortable. Don't forget to bring your camera and take some photos! The vista from even the smaller beach in Hoi An is truly beautiful and unique.
Chat with the parking guy at the beach. Speaking of the smaller Hoi An beach…I believe the best part of my experience was when I told the parking guy that I'd forgotten to bring any money. (It costs 5,000 to park a bicycle there.) He let me park anyway, either because I told him I would be quick or because I speak Vietnamese, I don't know. Either way, he then asked me where I was from. When I told him I'm from the US, he said, "WASSUP MAN?" really loudly. I think the foreigner who taught him that would be proud. When I returned from my brief swim and told him that I would try to return the next day, he started singing. He straight up SERENADED me in this weird mix of Vietnamese and English. The song was about me returning with my friend and with money, sung in traditional Vietnamese style. He went on for about two minutes and all I could do was grin in his face. When he finished (and it was a grand finale!) I couldn't help but applaud. I didn't have my phone on me, but that's okay. I don't need a video to remember that crazy, special moment. (In case you're wondering, me and my friend DID go back the next day, ready to record the experience. But the parking guy was too busy to sing to us. So sad…)
Taste tea for free. The Most Adorable Couple in Hoi An prize goes to the owners of Tea Phuc Loc on Hai Ba Trung street. While I love tea, I certainly hadn't expected to stumble upon this gem of a tea shop. We had wandered onto the street in search of a functional ATM. I got distracted by the "free tea tasting" sign, so I took a seat to wait for my friend while she proceeded on her money-mission. I was pleasantly surprised by the experience! The woman, looking formal in a black and red ao dai, kindly poured out for me each tea I desired to sample, one at a time. Each time, she went through the artful tea-ceremony-style pouring. I met the husband shortly after, and he was just as hien as his wife. Thankfully, they could accept card payment, which meant I could splurge on the fragrant Pandan Ginseng Green Tea that had captured my heart.
Snack on street food. I highly recommend the banana pancake, which you can find in front of the Central Market. Between the two ladies selling it, the cheaper one (15,000) without the sesame seeds tasted better. Get more for your money! The same lady sold a delicious shrimp pancake as well. Later on that day, we found "mango cake" in the lanterns area. While it was insanely delicious, I wouldn't describe it as such. It tasted more like peanut butter mochi–soft on the outside, rich and sweet on the inside. SO GOOD! And cheap–two for 10,000.
Rent a motorbike. It's time to practice! The streets in Hoi An are safe, offer plenty of space, and yet have just enough traffic to challenge you. Believe it or not, 36 hours in Hoi An allows time for a drive out to the Cham ruins at My Son and even a complete tour. We took a bus tour through Hoi An Travel and confirmed that the drive to My Son is safe enough for the inexperienced driver.
Relax by the pool, beer in hand. Sorry, no cocktails unless you're at one of those fancy resorts. But each to his own.
Other favorite Vietnam destinations:
Cat Ba Island: Cheaper and better than Halong Bay
Sapa: Easy to do it yourself without planning ahead
Ben Tre: Get away from the city to experience true Vietnam