Need a Vietnam visa? Here are five pieces of advice that you would be better off not following. I've done it all wrong, so I've learned the hard way. Although this advice applies primarily to US citizens, it will be found useful by any visitor.
How to get a visa
Myth #1: It's better to get a visa through a tourist agency.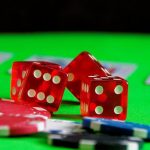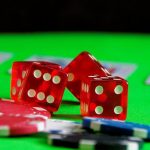 Anyone using a tourist agency will find that they can barter the price—but will the final price be as low as it should be? Not for everyone. If you're Viet Kieu (Vietnamese living in a Western country), you could get an insane deal on a five-year visa with a tourist agency in your home country.
As for non-Vietnamese, we would be better off just doing visa on arrival. Why? Ever since the visas for Americans changed, the tourist agencies are taking advantage of the fact that no one knows how much visas are supposed to cost. Therefore, it's best to go through the government.
It turns out that my "visa" may not be as legit as it was supposed to be. I discovered this only when trying to get an exit visa. The police asked me where I got the visa and I truthfully told them that I got it in the States. That's when they held up the copy of the visa in my face, asking me why it said it was issued in Mexico.
I told them I didn't know. This worried me a little, but then things got even sketchier. The policewoman asked me if I was here for work; I told her I'm here for tourism. She holds up the copy again, pointing out the letters "TD" at the top. She told me that the letters indicate that it's a business visa.
That's when I flipped my lid. I gasped and told her I didn't know until now.
Pretty suspicious, huh? I don't know how they helped me without an interrogation. (But I'm so glad they did!!!)
So, the moral of the story is, always get your visa through a governmental institution.
Myth #2: Don't do visa on arrival—it's a huge risk.
Don't worry about getting your visa on arrival. Vietnam is big on bringing in tourists and their money. I've never heard of anyone being refused entry in Vietnam, even without a previously issued visa.
Myth #3: With the new 1-year visa for US citizens, you don't have to leave the country for 1 year!
Very, very false. You have to leave once every 3 months, or else somehow get a stamp on your passport every 3 months. Convenient, I know. The good news is, all you have to do is hop over the border to Cambodia. You can book this visa run bus ride with almost any tourist agency in Ho Chi Minh City.
Traveling with or without a visa
Myth #4: You don't need to take your visa with you when traveling in Vietnam.
This myth is a big one for tourists whose passport and/or visa gets stolen. Everyone says, "Oh it's fine, you can still travel in Vietnam."
False!
Here's a little-known fact for backpackers: The law is, if you stay anywhere in Vietnam for over one night, you have to be registered with the police. Yes, that's why all your hotels and hostels always want to hold on to your passport.
The police need to see the actual stamp inside your passport (or on your visa, if you have a separate visa paper). Trust me—they caused my friends some grief about this in Ben Tre, because they didn't have their visas with them.
You could get fined for not having your passport and visa with you. Your hotel could also refuse to let you stay, or else they would get fined and immediately start hating your guts.
When your visa is stolen
Myth #5: Call or go to the embassy for US citizens services.
The embassy hardly ever answers the phone and security won't let you in without an appointment. The quickest way to handle the situation is to go through the Immigration Department. For more information, check out my complete guide to replacing your visa in Ho Chi Minh City.