Let's suppose that you have to move to Bangkok, Thailand for work. Or, that you're planning to venture through the city based on assumptions that it's beautiful and all that you expect it to be. The truth is, many visitors seem to find Bangkok disappointing. The traffic here is worse than that in Saigon, the city lacks charm as opposed to cement, and there's hardly any nature in sight. Well, I have issues dealing with that in Bangkok too. But I've found five reasons to love this city that keep bringing me back.
1. Love for animals
First of all, people here truly care for animals. I have encountered plenty of streetside wildlife, so-called, in Vietnam. But I have seldom seen anyone there taking care of the many cats, dogs, pigs, or chickens wandering around. No one pays them any mind. By contrast, in Bangkok I have seen people show loving care and attention to helpless, lonely animals.
On the street of my Airbnb apartment, there is a black cat always around. He's at the tiny market every night, though he is skittish of the heavy pedestrian traffic. He must be scavenging for food. Though he would not let the stranger even close, I saw someone try to reach out to him. That moment touched my heart.
Weeks later, my friend who speaks Thai and I were walking through a market in a back alley. As the last time we had gone there, there were three adorable kittens mewing next to a small altar. This time, there was a Thai woman attending to them. My friend spoke to her and found out that one of the kittens had hurt himself, so she was treating him with iodine. The poor little thing was holding up the injured paw in pain. The lady also told my friend that everyone in the neighborhood took care of those kittens.
So sweet!
2. Best shopping ever
I'm sorry, but the shopping is just stupendous. It's everywhere! Bangkok is by far the most commercial place I have ever been. And I've been to New York, Hong Kong, and Singapore. The sheer amount of malls, day markets, night markets, and convenient street side shops puts even Vietnam to shame. What's more, since Thai people are generally very diverse in shape and size, foreigners are more likely to find fitting clothing in Bangkok than in Hong Kong or Ho Chi Minh, for example.
You can go shopping anytime of day. In fact, I especially had to adjust to the nightlife in Bangkok since I had just come from Vietnam. In Vietnam, everyone gets up early, so early morning is the best time to get your shopping in before everything closes. However, in Bangkok, I feel safer and see more stalls open at night. That's when the pedestrian traffic is heaviest. Not to mention the night markets bring hoards of shoppers rolling in. Including me and my materialistic self.
Shopping need not be expensive. Forget those malls with Louis Vuitton. Yes, go to the secondhand stores! One secondhand shop off of Lad Phrao in the Chatuchak district has nothing but Japanese clothes, including top brands like Uniqlo. I have to say I was thrilled I could get high-quality tops from 30 to 50 baht each!
3. Live music any night, anywhere
There's live music any night of the week. You don't really need to know where to go to find it, either. In fact, in my experience, it's easier to surprise yourself by what you find.
Hua Mum in the northern part of Chatuchak, for example, is my favorite night market. If you stroll through the entire place, you'll come across at least 2-3 live music things going on. Either on the stage or including private musicians elsewhere.
And on a few oddly-timed occasions, my friends and I have stumbled across restaurants with live music, even on a Monday or Wednesday night. Gotta love it!
4. Gems thoroughly scattered
Oops, did I get you excited? I didn't mean that people are throwing diamonds and rubies into the air, but Bangkok does have something else very valuable to offer: Convenience.
The reason I suggest not looking for live music in order to find it is because Bangkok, like many other Asian cities, does not have everything posted online. It's hard to go to a place purposefully and actually get what you were hoping for.
However, unlike Ho Chi Minh, which is largely arranged according to district, neighborhood, and street, Bangkok has amazing hidden gems scattered throughout the place. Cafes, restaurants, other food places, budget shopping, and more! It doesn't depend on the district or the street. In areas where there seems like there's nothing, there will still be something. Trust me. We found the best chicken place ever almost in the middle of nowhere, close to the outskirts of Northern Bangkok. Imagine that!
Jim's Burgers and Roast are two of my favorite spots!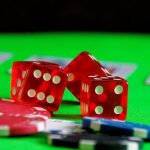 5. No need to drive
The transportation here is better than in most cities. (I wish I could say the same for the traffic.) I don't know about you, but having lived most of my life in places where the public transportation is awful, namely Seattle and Saigon, I find Bangkok's system to be a huge relief.
I hate driving. I hate city driving. I hate heavy traffic. I hate stress. Thus, I like nothing better than to hop on a free bus and sit in traffic for an hour while reading important emails on my phone.
That's right, Bangkok offers many free buses! While there isn't a free bus for every single route or every single day or time, there are quite a few rolling around. Even when there's none coming by, the rest of the buses are quite cheap. For faster, further intercity transportation, you have the MRT subway or BTS skytrain.
And when the BTS, MRT, and bus are unavailable in an area, most likely the songthaews are within an easy walking distance. There is also the boat taxi. There also tuk-tuks. And motorbike taxis. Not to mention Grab…
You can even get outside of the city by MRT or bus!
I'm sure you get the idea. There is always another option. You may never have to take a metered taxi again.