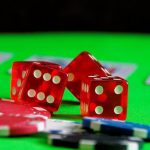 I must have been too excited to be in New York. Somehow my body refused to be on Seattle time
or
New York time. After a brutal journey from Seattle to my friends' house in Brooklyn, I collapsed on the couch bed around midnight. Then I woke up at 5 AM, also known as 2 AM in Seattle. Do keep in mind that I'd had exactly 5 hours of sleep the day before (three hours at home, one hour on the plane, and later another hour on the plane). So waking up early made absolutely no sense.
Couldn't fall back asleep, so I planned out BBB–my Big Brooklyn Blast. The itinerary was as follows:
Eat an Israeli brunch
Explore Prospect Park
Check out the New York Transit Museum
Chill at a bookstore
Try a rainbow bagel
Walk across a bridge to Manhattan to meet my friends for dinner
At brunch, I surprised myself when I pronounced shakshuka correctly, as I've only read the name from cookbook pages. The meal was delicious, and I love Miriam Restaurant.
Finally full, I made my way to Prospect Park. After about two hours I realized my schedule was too tight to see everything there was to see. It was nice to have a New York park experience, though, outside of Central Park.
From Prospect Park, I made my way to downtown Brooklyn. Already familiar with the Jay Street Metro Tech station, I smugly positioned myself with a purpose. I waited toward where the front of the train would arrive, so I could exit the station at my destination as conveniently as possible. I could conquer the subway yet!
I used GPS to find the New York Transit Museum, but it took me a little too far. Luckily there was a sign directing me to the street corner nearest the real entrance. I had to turn around and head a block back the way I came.
I enjoyed every minute of that museum visit, but my phone was dying (from heavy navigational usage, of course). I hoped to find an outlet to charge my phone at BookCourt, which wasn't very far from the museum.
Unfortunately, the bookstore wasn't all I thought it was cracked up to be (according to Internet reviews, it's one of the best bookstores in Brooklyn). Neither did they have outlets I could use. However, I was content that the employees let me hang around and read for a while. I looked up things to do in Queens and where to hike in the upper Hudson River valley, which came in handy later. (Sometimes it's more enjoyable to read a book than Google something, you know?)
After wearing down to about 7%, I ran to the Starbucks next door to charge my poor, insufferable phone. At first the place seemed small and seat-less, but I made my way downstairs to a spacey sitting area where there was plenty of room for my butt, my phone, and my tablet–in a chair right next to an outlet. Thank goodness.
Thanks to my impatience,however, my phone STILL didn't last the night. It completely died on the way to Manhattan. Since I was relying on the NYC Transit app for subway directions, I took a photo of the screen with my camera as backup. And I'm so glad I did.
To make a long story short, I wasted a lot of time. For one thing, I should have overestimated the time it would take to get to Manhattan since I was a visitor unaccustomed to public transit. Add in my indecisiveness about whether to pay an ATM fee to try a rainbow bagel or not, stir it up with my regrettable decision to walk Williamsburg Bridge to Manhattan, and you've got a big bowl of disastrous cake batter….Bagel batter?
By the way, Williamsburg Bridge is a KILLER WORKOUT. That thing is so steep. Steady up and steady down, the power-walking nearly did me in. I was in a big hurry to get to the subway station on the other side. Note to self: walk Brooklyn Bridge next time.
As it turns out, I was exactly an hour late for dinner with my friends. (Oops.) They were worried because my phone died by that time. I'd caused myself too much needless stress as well. I learned my lesson: always plan for an extra hour of travel time when you're a visitor in New York City.
Oh, and bring a battery pack in case of an emergency.
Or in case you intend to make it a long day, ending with the Top of the Rock tour.