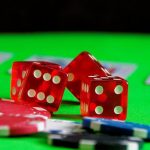 Hi, my name is Melissa Dailey. I established You Can Culture Leap so you can do just that–leap into another culture! Especially if you want to become a freelance traveler.
So, what makes me the expert on freelance travel? Well, that's a good question. It's been a long road.
7 Asian countries in 3 months
A wanderer stuck at home for years, I always yearned to travel abroad. I love learning languages and I have a deep interest in culture, so I aimed to travel for a decent stretch of time. At least three months–long enough to breathe in the way of life and to get to know the people. But I never had the chance. No money, no job, no definite plan.
Out of nowhere, my big chance came when I was 21 years old–I had connections to the Philippines. From there, I contacted people in Hong Kong, Malaysia, Vietnam, and Singapore. I had enough money saved up for the big trip. My generous boss was willing to give me three months' leave.
It took just a few phone calls, however, to figure out that no one wanted to join me in the Philippines. And, certainly, no one could keep me company for three months. The only way was to go alone.
That's how I found myself munching down pad thai, sitting cross-legged on the floor in a traditional Vietnamese dress in Thailand. Being told I must be a very experienced traveler.
Ha. Yeah right. I had NO IDEA what I was doing. That's how I nearly ended up with nowhere to stay in Bangkok or Seoul….But that's another story.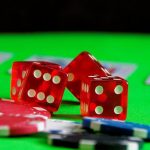 All in all, I went to seven countries in this order: the Philippines, Hong Kong, Thailand, Malaysia, Vietnam, Singapore, and South Korea.
So, why did I go to seven countries? Well, you can call me either open-minded or indecisive. The truth is, though, why not?! I loved every moment. (Well, except for the moment I drank that mysterious nasty juice in Malaysia.) And I never looked back.
Until the return ticket to Seattle stared me in my face that is. But never fear! October 2016 became my deadline to return to Asia, and I made it happen! I'm currently shifting my life from Vietnam to Thailand. It's quite the adventure….Wanna come along for the ride?
From sushi to SEO
This may seem like a career jump and a half, but don't worry about my qualifications. You'd be surprised! SEO actually encompassed the first job I ever had, and I've done content writing for years. This job is also closely related to my education.
I know I'm going to have to write a few blogs about my career journey eventually, but here's a brief overview:
As an intern for Alternative Marketing Connections, a company that has since evolved into being part of Digital Media Northwest, I put my coding and business writing knowledge to good use as a member of the marketing staff. This involved intense content creation, lead generation, client training, industry research, and more. All of which built my strong foundation in the online marketing world.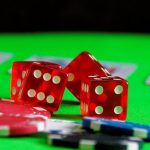 Upon graduating with my second of two degrees, an AAS in computer programming and web design, I was ready to apply my skills to online journalism. I did this for over two years, specializing in international travel and skin care. My prior SEO experience packed a serious punch when my first article remained number one on Google for months.
Unfortunately, at the time I was also working as a house cleaner. (NOT a maid, I beg you!) The job just wasn't holding together, so I moved on to more exciting things. I became a server (and often sushi chef) at a little no-name sushi restaurant.
My years at the restaurant were some of the best in my life. Ironically, these were also the hardest years of my life. However, this job was fun and made time pass more quickly. My coworkers were awesome, and we were singing together all the time. You know what they say–that singing improves your mood!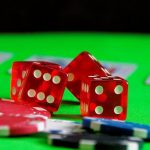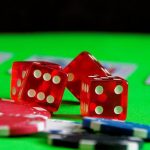 During this time I made so much progress as a person. I'd never before realized just how desperately my customer service and communication skills needed honing. Luckily, my experiences helped me grow. Eventually, I was entrusted with further responsibility. Being super OCD about customer service and cleaning bathrooms and stuff, I was made a supervisor.
When it came time to head to the east coast to learn how to teach English, I decided to let go of my sushi job, start a website, and throw myself back into the SEO field.
So here I am. Through all this craziness, I became the person I am today. Even though most of my jobs seem to be unrelated to each other, I know that each one of them gave me something that I will always continue to use as a travel blogger, SEO specialist, and English teacher.