I'm not the type to get homesick. This sometimes makes me wonder if I'm heartless. But this time, I think I've finally found a home to miss. As of January 2017, I'll be leaving familiar Vietnam to embrace the unknown in Bangkok, Thailand.
Sometimes things don't work out just because they're not supposed to. Or, it's not the right time. I learned this lesson far too well today, during my third (and failed) attempt to go to the famous Dam Sen water park in Ho Chi Minh, Vietnam. (It's a long, embarrassing, and terrible story–so I don't dare go into it.) Today was just not the day. Just like my being in Vietnam–I can't stay. At least, not this time.
Everybody keeps saying: "Why are you leaving? You just got here." "You need to stay in Vietnam to learn Vietnamese." "Why can't you stay?" "Can't you do such-and-such? Then you could stay."
But the decision has been made, for the best of reasons. I won't go into detail about the situation. All I can say is that I want to stay long-term, but I don't know when I'll have the opportunity.
All the feels
I aim to stay in Asia long-term and don't have any further destinations in mind, but that could change in the future. For all I know, I could end up in Cambodia, Taiwan, or Malaysia! (Laos would be nice, too.) Nevertheless, this move has an unnerving sense of permanence to it.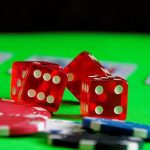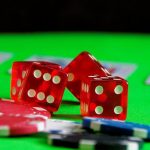 A few years ago, I would have given anything to move to Thailand permanently.
Now I'm terrified.
Vietnamese has become my culture. I understand the (non-rude) yelling in the streets, the food (besides pho), and (sometimes) even the language. I get it. Now, I'm headed to a land where the culture and language remain a mystery to me.
Don't get me wrong–I love Thailand. What scares me the most is falling so deeply in love with Thailand that I would give up on returning to Vietnam. I don't want that to happen.
Each and every person here I have met in Ho Chi Minh has shown me generosity, tender care, fun friendship, and genuine encouragement. Vietnam has been truly welcoming. Like the home I never had. And that's why my coming here for three months, though it breaks my heart to leave so soon, will never be something to regret.
The friends I have made here will still be in my life. This is a promise. For visa runs from Thailand, I plan to return to Vietnam every three months until my year-long visa runs out. Vietnam will officially become my home away from home.
Trying to cope
December's Quote of the Month, by Robert Louis Stevenson, is one of few comforts. It reminds me that although I do not want to leave Vietnam, maybe moving on isn't such a bad thing after all. It's been a dream of mine to live abroad for so long, and Thailand is still "abroad". It's not like I'm going back to the States anytime soon!
"For my part, I travel not to go anywhere, but to go."
~ Robert Louis Stevenson
This quote denotes the exact reason I left America. I didn't travel to come to Vietnam, I traveled to GO SOMEWHERE.
Because I remembered how it felt the first time I came to Asia. I felt the draw of the Southeast Asian culture as a whole, not just the draw of the Vietnamese culture, the most familiar culture.
So now it's time to put Southeast Asia to the test. Time to start from square one. 
I've already started teaching myself the Thai alphabet. This is my second attempt to teach myself how to read Thai, so let's hope it goes better this time….So far, I can read and write the words "good", "yes", and "no". That's a total of 6 letters and/or diacritics that I know. (I have so many left.)
But that's okay. I'm not going to Thailand to learn Thai. I'm going to learn.
If Vietnam taught me how to be homesick in three months, then Thailand is going to have a lot more to teach me in one, two, or ten years.
Y'all now visit, now, ya hear?