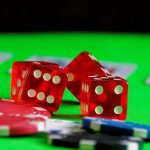 I highly recommend to anyone who travels to Ho Chi Minh, Vietnam, to venture outside of the city. A day trip to the Mekong Delta area, in the Ben Tre province, is one option. You could also dare to go deeper into the countryside. Either way, the true Vietnam experience is worth it and truly healing.
In the Ben Tre province, I slept and ate better than I had in Ho Chi Minh City. The fruit was delicious, the seafood was fresh, and there was such blissful silence.
The ailment in question
When you first arrive for an extended stay in a big city, everything is fun and exciting. The fast pace. The escalators. Even the cement. When you conquer the subway or bus by yourself, you feel like a boss. But by the two- or three-week mark, it's time to head for the countryside.
Happened to me when I went to New York City. Brooklyn was awesome, but the city as a whole wore me out. Heading upstate was the best part of my entire trip.
Happened to me when I first moved abroad and arrived in Ho Chi Minh City. I'd been there on my own before, so I thought nothing of jumping on the back of a motorbike taxi or walking through crazy-dense traffic. But, three weeks into my new life, I needed a breath of fresh air. I also mean that literally.
Maybe it's because I grew up in the woods. (Not raised by wolves–think raised in a house in the woods.)
Our refreshing trip to Ben Tre
I took my first deep breath upon sitting inside a car for the first time in weeks. (My friends and I split the taxi fare to the bus station.) You never realize how much a car cuts you off to the stressful stimuli of a busy city until you move to Vietnam.
The bus ride to Ben Tre gave me a few gasps, but not the refreshing kind. Think gasps of fear and giggles of delirious hilarity as we watched our bus careen down the wrong side of the freeway.
Well, no matter. We survived.
Having left late morning, we arrived in Binh Dai by mid-afternoon, deeper into the Ben Tre province than many tourists usually venture. Why? Because we weren't tourists. We were here to visit my friend's relatives, and to experience the real Vietnam.
Real views
The green of the jungle, the brown of the water…It's all "real Vietnam."
Most of the Ben Tre province is farmland. Right away, I noticed many small bodies of water that I thought might be rice fields. What I wondered about were the rotating turbines in each pond. I asked my friend about it, and turns out that those bodies of water are shrimp farms. The rotating turbines keep the water oxygenated for the little shrimps to stay healthy.
Real wildlife
Having stayed up too late, as girls having a sleepover usually do, we were exhausted. All we wanted to do upon arriving was take a nap.
Unfortunately, my nap was a bit delayed. We had a gecko situation to deal with first.
We also saw geese and chickens, all of which are not "wildlife" exactly, but all the animals around sure add to the feel of Binh Dai! There was that one time the chicken flew through the house from the back door to the side door and awoke me from my midafternoon nap.
Real markets
After our nap, we went to the local market.
I shouldn't say we were the first foreigners the little market in Binh Dai ever witnessed. But we were likely some of very, very few to walk through.
The market was nowhere near as hectic as Ben Thanh, for instance. Open-air, roofed by tarps, and hardly occupied, it was more low-key than any market you'll find in Ho Chi Minh.
The fruit and rain jackets were cheaper than anything. (We got caught in a downpour without any rain gear, by the time we had to head back home.)
The people at the market were smiling and willing to let us take photos. My favorite photo is of Grandma, boss of the bananas. (She's so cute!)
Real mani-pedis
Before said downpour, we spent most of our time at the market getting our nails done.
Did you know limes are a disinfectant? Well, whether they are or not–that's exactly what the ladies will clean your fingers and toes with. At this beauty salon, anyway.
I got French manicure and pedicure for 10,000 VND TOTAL! That's fifty cents, dude.
Real food
Our second day in Binh Dai, we went to our friend's other aunt's place.
The first thing she did was go to the backyard, chop down a few coconuts off a tree, and offer them to us. I was thrilled! Mekong coconuts are the juiciest, tastiest coconuts ever!
Next, auntie told us where to pick fresh guavas straight off the tree. And so we did. (Those were the BEST GUAVAS I've ever eaten!)
We watched uncle submerge himself in the shrimp farm to grab fresh fish. It was hilarious to see his head popping up out of the water.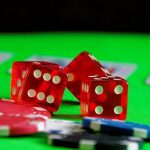 Real stakeouts
Oh yeah, and we almost got arrested. Click to read the full story of how we stumbled upon a stakeout by the police and had some issues with our visas…
I'm speaking from experience when I say you need to keep your passport and visa with you when traveling in Vietnam.