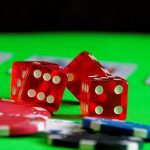 The biggest reason for my East Coast trip last spring was to attend the CIE TESOL course in Danbury, Connecticut. This course has to be among my top three most amazing experiences ever. I am now a brand new person, ready to teach English whether I work from home or in front of a class!
In just 5 days, you can earn at least one TESOL certificate in English, or also in additional languages you want to teach. The curriculum covers 40 different teaching methods that enhance your effectiveness as an English teacher. Little did I and my classmates suspect that we would be building confidence along with teaching skills.
Harry Cotton was a joy to have as an instructor. Random, outspoken, and with a love of "Summertime", he kept us entertained. This was was the whole point. He was teaching us how WE need to be as teachers: fun, unpredictable, and willing to step outside of our comfort zone!
Let's just say that we don't even know the meaning of "comfort zone" now. My own was thrown out the window and I hope it never comes back!
Day one: "I don't want to sing in front of everyone!"
Day four: "No, it's MY TURN TO SING!!!"
Those five days during the CIE TESOL course sure included a ton of personal growth. For this reason, I can't describe the bond I feel with my classmates. We think nothing of sharing an embarrassing or life story with a brand new friend from our class.
Out of the 80-some students, most were amazed by all we had in common! We want to teach, obviously. Many of us are learning languages or have an interest in doing so. And among those learning, a high percentage of us aim to move abroad.
Talk about a pleasant surprise–to this day, we are still keeping in contact with each other! As the days go by, I keep hearing reports of my friends getting English teaching jobs. I just heard another one today! I am so happy for them. And I'm absolutely ecstatic that this course WORKS.
---
Teaching English online is just one way of working from the comfort of your home. If such a career appeals to you, you may be interested in these other articles: