I love District 3 in Ho Chi Minh City. If I ever return to live there, that's where I'll be. You can bet on it. I want to be right next door to the best cafe in the city, Cafe Ngoi Nha So 7. It's my favorite place for live music, ginger tea, napping, and just chilling. Plus it's cute and charming. No exaggerations here!
Music night review
I've been to music night on Friday night, Sunday night, and I've even witnessed the musicians practicing for Thursday night. I have to say that they ALL continue to exceed my expectations!
On Friday night, we were blown away by one girl with long hair who was able to imitate completely different styles of voices, of both Vietnamese and Western artists. We were impressed by her rendition of Alicia Keys' "If I Ain't Got You".
As for powerful voices, there is one girl I saw on Friday, and one guy on Sunday, that both have powerful voices that I absolutely love. And the guitarists, pianists, and violinists were all awesome!
My absolute favorite artist, though, I must confess I think of as the Vietnamese David Choi. His English pronounciation is near perfect, and he can play guitar AND sing! How's that for awesome?! Watch the video below to double-check my standards. (;
​
​

When to go

Thursday through Sunday night, live music starts at 8:30 PM and lasts til about 10. Admission is 45k dong, collected towards the end of the music session.

Lunchtime isn't so great. It's the busiest time of day, filled with students napping, studying, or talking. The food isn't exactly top-notch, and they might run out quickly.

During the week, mid-afternoon to early evening is the best time of day to come to the cafe to chill, relax, work, or even take a nap! There's plenty of space on the floor to stretch out and catch some Z's! (Welcome to Vietnamese ngu trua culture, haha!)

What to drink

Ngoi Nha So 7's ginger tea is the best I've ever tasted. Served hot, it's strong and not too sweet. You can tell that it was made from fresh ginger.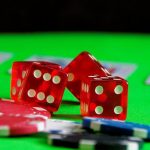 Where to sit
If you have a group coming or are coming on a weekend night, it's best to call ahead to reserve a table.
For the largest groups, the right side of the lower level (upon entering) has the largest spaces. But, be aware that you will be shushed if your group starts getting too loud during the songs.
The lower level has actual chairs while the upper level does not–so be sure to evaluate what your body can handle first.
I like to sit on the upper level. It provides the best view of the musicians, and I can stretch out and take a nap if I want to.
Nearby points of interest
Bia Craft–Fantastic craft beer, including local brews, available down the street!
Bun Cha To–Great Northern Vietnamese food!
Thailand Consulate–Just a few minutes walk away! There are some other embassies nearby as well, so if you need a visa…