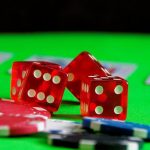 The Chief Sealth Trail is perhaps known best by locals living in the Beacon Hill area. If you find yourself in South Seattle, the trail is a convenient place to get some exercise or take your dog for a walk.
Due to the great view of Mount Rainier, I find this trail greatly underrated. There are even plans in the works to extend the trail. Who knows what views will be available in the future!
I would rate the trail as easy-medium. The trail is paved smoothly, yet slants upward quite suddenly towards Beacon Hill. The current length is 4 miles, so if you aim to do a round trip of the entire thing, get ready for an 8 mile trek that may or may not be too steep for you. (It depends on your shoes and shins, doesn't it?)
People hit Chief Sealth trail quite early in the day. I've seen people jogging with their dogs, walking and talking on the phone by themselves, or walking in pairs as early as 7 AM.
It's not a bad place to make friends. Almost everyone will greet you, with or without a smile. In my case, I find this area to be a great place to practice my Vietnamese conversation skills! There are many Vietnamese and Cantonese-speaking people who live in the Beacon Hill area.
Fun fact: "Seattle" is derived from the name of Chief Sealth, a famous yet somewhat mythical Native American who lived during the founding of Seattle.
While the trail extends from S Angeline Street and 15th Avenue S to S Gazelle Street and 51st Avenue S, I like to access the trail from S Othello Street, not far from the Othello Light Rail Station. For more information, click here.
---
You may also enjoy: