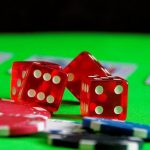 My spellcheck is trying to tell me that "poutine" is not a real word. HA! If "poutine" is not yet in your vocabulary, that's about to change! Here's a mouth-watering review of the iconic Canadian dish.
You don't eat poutine to be healthy. No, sir. It's greasy and high in fat and carbs, especially when prepared with ingredients of the highest quality. So, what is it? Basically, it's french fries topped with cheese curds. Variations often include cheesy gravy or meat.
I've had a few different kinds, and the best I've ever had was at Edible Canada on Granville Island.
Where to sit
We didn't even have to wait to be seated indoors at Edible Canada. The outside seating area, however, was full that Saturday afternoon.
What's cool about Edible Canada is that the restaurant doubles as a market for local (and edible) goods. In fact, we were seated at the far end of the bar, at a small table near shelves offering Cesar mix and maple syrup. Essentially, you could check out the restaurant's food while shopping, or shop while you eat. (I admire this marketing tactic.)
If you would be bothered by this, I suggest sitting at the bar or towards the front of the restaurant. It felt as if my friend and I were on display for perusing shoppers. One lady even asked us about our meal.
And question-provoking our meal was.
What to eat
If you visit Edible Canada, don't skimp on the grease, carbs, or fat. Go for the poutine! Don't skimp on money either. Selecting the $10 poutine from Edible Canada's streetside window would be a mistake.
The $17 poutine dish is the way to go, because it easily doubles as a meal for two, complete with pulled pork and egg along with the usual gravy, cheese curds, and fries. Amazingly, the poutine was neither too rich nor did it go down overly greasy. The secret ingredient must be the duck fat.
What to drink
Accompany your poutine with a spicy Cesar to cut the grease. (Note for noobs: Only if you're a fan of savory, spicy, or Bloody Mary-type drinks, though.) The Maple Bacon Cesar comes complete with celery and a piece of bacon.
On the other hand, for a refreshing yet dessert-y drink, try The Earl, infused with earl grey tea and shaken with creamy egg whites. I truly enjoyed it!
On your way to Seattle from Vancouver? You might grab a cup of java at The Black Drop.