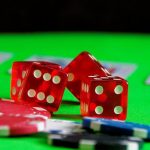 If you want to simplify your life and reduce your material belongings to the bare necessities, that's a great first step! Your secret to success, though, is to understand yourself and your weaknesses. That way, you can inspire yourself to meet your goal and continually learn how to simplify your life further. Keep reading to discover the simple life rules I developed for myself.
As for me, I didn't know I'd be moving to Bangkok from Vietnam until a month ago. Even now, I don't know where I'm going next or even when. My life is inconsistent and temporary, and therefore needs to remain as lightweight as possible. (And I mean that literally AND figuratively.)
Thailand tempts me too much. The shopping here is just too darn fun and convenient (and cheap) for me to resist! Especially when it comes to clothing, Thailand is the perfect place for the foreign woman to go shopping. Unlike Vietnam and Hong Kong, the streetside clothing is suitable in size for the average foreigner.
And this is exactly why I'm trying to hold myself back. I've been acting on shopping urges through stocking my apartment with absolute necessities, including black skirts, natural laundry soap, clothes hangers, and organic vegetables.
How to inspire yourself to keep your life simple
The key is to discover new benefits that a simple life can offer you. The obvious one is more mobility. Packing is not fun. The more junk you have, the more time you waste. The more stuff you try to sell rather than give away, the more stress you cause yourself to have. And the more stuff you give away, the more money you wasted in the first place.
The more surprising one for me has been cleaning my house more regularly. The less items I have, the easier it is for me to keep my house clean. In fact, I feel more motivated to stick to a cleaning schedule for two reasons: First, I am staying in a place that I do not consider to be my own. Second, I am getting used to lots of empty space. And the less clutter there is, the more I want it to look clean. Is that weird? Well, the secret to keeping your house clean is learning how to do reverse psychology on yourself, I suppose.
I've found that I am better able to concentrate on the most important things, such as my daily Bible reading. I've been able to set aside more time for this than ever before! You may find for yourself that keeping your life simple helps you focus better on your work or family.
And, since we all love music, it can't help to create an inspiring playlist! When I had to pack up my stuff for the third time within four months (when preparing to come to Thailand), I couldn't get "The Bare Necessities" out of my head for some reason. Subconsciously, I suppose, I was trying to motivate myself to get rid of as much junk as possible. I decided to capitalize on that possibility and added the song to my Spotify playlist called "Budget Cuts". It couldn't hurt to listen to "Cheap Thrills" and "I Want to Break Free" while packing up. In fact, I think it helped the process go smoother!
My simple life rules
I've read a few articles on the subject of keeping material items to a minimum, including this blog about reducing your belongings to 100 things. While I don't know if it's possible for me to cut down to a certain number of items, I remain inspired by these articles. I have come up with a few "Absolute Expat" rules for myself, including:
Buy only clothes that you absolutely love, fit perfectly, are of lasting quality, AND are suitable for the local climate. Silk and cotton for me only, thank you. Also, tailored clothes may be worth it in the long-run.
Buy only items that are an absolute necessity, or are a good or fair deal. When you find something that appeals to you, don't buy right away. Wait on discovering the cheapest district in town, or wait to see if the item is worth going back for.
Try to replace items you already have, especially when it comes to clothing. This is a great way to replace clothing items that that you merely like with things you ABSOLUTELY LOVE. Also, when replacing items such as electronics, aim to get something lighter weight or otherwise more practical for travel. For example, I currently intend to replace my old, baggy sweatpants with new, closed-bottom sweatpants I discovered around the corner from my Airbnb. I also plan to replace my heavy laptop with a lightweight equivalent as soon as the need arises.
Keep your belongings to about 2 suitcases worth of items. Everything else has to fit within carry-ons or given away. Sending items via FedEx is worth it only if the item fit under any of the following four categories: (1) daily necessity, (2) health, (3) can't get in new location, (4) work supplies.
Buy imported products at your new location, or even to have supplies mailed to you periodically. It's absolutely worth the extra few bucks! Rather than bogging yourself down with pounds of natural soap or gluten-free oats, just save yourself the packing space. (Many, many expats would disagree with me on this, but here's the thing: I try to live as chemical-free as possible. Therefore, my skin care supplies are more valuable to me than food. I would rather lug around 140 pounds of Dermaviduals than Hershey's. Plus, I've discovered I can eat wheat in Asia, so I'm good.)
Book furnished apartments. The less furniture and kitchen utensils you have to buy, the more mobile you remain.
Learn to do without by utilizing a single item in multiple ways. For example, I miss my rice cooker at my furnished apartment in Vietnam. However, my current Airbnb in Bangkok is equipped with stovetop burners and a small pot with a lid–so do I really need to buy a rice cooker? No. Also, since I keep white vinegar on hand for doing laundry, I have no need to buy a kitchen cleaner. Instead, I dilute vinegar and dish soap with water in a spray bottle to use as a chemical-free degreaser and disinfectant.
Buy food or cleaning supplies in practical, small amounts. Resist the urge to buy in bulk to "save money." If you have to move suddenly, you won't save anything. Take spices, for example. In Vietnam, I discovered Phuong Ha Western Grocery had cumin, black pepper, rosemary, and thyme in small baggies that seemed practical for any temporary resident. Even small quantities of spices aren't usually exhausted very quickly, and I could take the leftovers with me if I wanted to.