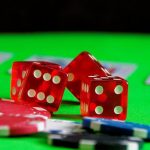 Upon entering Winthrop, I got VERY excited by just the look of this popular ice cream shop and the saloon across the intersection. It's a REAL OLD WEST TOWN. Well…it's jazzed up a little to keep in looking authentic, but a quaint old town just the same.
My mom and I stayed at the Winthrop Inn for the first night of our Central Washington-Lower Grand Coulee road trip (after driving the North Cascades Highway). The place really stuck to the whole "western" feel of Winthrop by their old-fashioned style. Even it came to the room key! I can't remember the last time I didn't use a card key at any hotel or motel!
By the way, the hot tub at the inn was EXTREMELY hot. Which I thought I didn't like at first, but go figure–the hot tubs I experienced the next couple nights were a disappointment by comparison.
Things to do
Winthrop would be a great place to spend at least one whole day. In the morning, you could go horseback riding. Once it gets hot, check out the museum. For some fresh air, take a ride in a hot air balloon. Many more activities are available in Winthrop, including rafting.
Don't forget to enjoy some beer by the riverside at the Old Schoolhouse Brewery. If you're more of a wine person, there's a wine tasting place down the street with outdoor seating. Take your time to wander–it's a small town, you might as well explore all of it!
Heading out
The next day, all there was for breakfast was scones and coffee. I gladly drank the complimentary coffee but my wheat-free mouth frowned at the scones. We had brought plenty of breakfast food, though, so it was all good.
And so we set off for Twisp, mainly just to get gas. Not much seems to be there, but I did notice at least one cool-looking boutique and I was fascinated by this sign that is literally a truck.
We passed through Waterville, which looked like a LEGIT old west town. It seemed less touristy and more like a well-maintained piece of history. Very impressive. But sorry, no photos. We were on the move to Dry Falls!
Next we stopped at Cider Works in Orondo for hard cider (for later) and apple cider (for the drive). Can't get dehydrated in that kind of weather! (It was in the 80s and 90s in Central Washington that day.)
Photo ops
Outside of the more densely populated areas, I was captivated by the flatness of the farming landscape. whether it was dry land or wheat fields, it felt so odd to look to the east and not see any mountains. That's what growing up in Western Washington does to you.
The wheat fields between Waterville and Dry Falls make for awesome views of a flat horizon–I recommend being able to stop to get photos of the road leading straight off into the distance. Or of the golden fields.