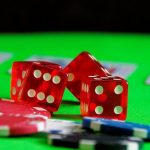 Just outside Vantage, Washington is the Gingko Petrified Forest. Here you can see for yourself many large petrified logs of different types of trees. If you like fossils and geological stuff, this is a great quick stop on the way back west from a road trip through the lower Grand Coulee region of central Washington, from a concert at the Gorge, or from exploring Frenchman's Coulee. Beware, though, if you stop by during high wind.
In fact, when my mom and I visited, the wind was so strong that the Ginkgo Petrified Forest visitors' center had a sign up in the main entry door. It told us to use the back door, out of the wind's way.
Inside the center, you will find a display of petrified pieces from all over the world. There is information about the Gingko Petrified Forest, as well as souvenirs, available.
Not far up the road from the visitors' center is the actual trail through the Ginkgo Petrified Forest. The hills are so barren it's hard to believe there were ever so many trees there!
Regardless, there they are. The petrified logs have been left where they were found buried beneath the surface. They are currently displayed under protective grates, so you won't be tempted to take a piece home. (Go to the gem shop by the visitors' center to buy the gems instead.)
Interpretive trail maps are provided at the visitors' center just outside of Vantage. The map will show you a few different route options. If you're not in a hurry, you can take the "hike", the longer way around which passes all the exhibits.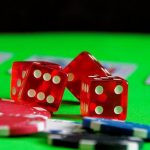 Exhibit #11, Ginkgo, was the coolest-looking log, in my opinion. So if you are pressed for time or are tired of walking sideways (being pummeled by high wind, as we were) and prefer to keep the stroll short, take the shortest route to exhibit 11 and then hightail it back to your car.
Our next stop was Ellensburg. (Where we discovered really good good at The Porch.) We ended up taking the road from the petrified forest all the way there. I recommend this for the lack of traffic and the awesome view! Be sure to stop and get a few photos of all the windmills. Which, as it turns out, are owned by Puget Sound Energy. (Oh, now that's what I've been paying for…)
Head's up: A Discover Pass is required to visit the Gingko Petrified Forest. This is available at the visitors' center.