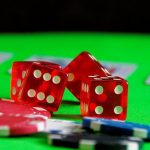 The New York Transit Museum in Brooklyn is only $7 for adults and worth every penny! The exhibits are very interesting, and my favorite part is definitely on the lower level, where you can walk through actual retired subway cars. You are even free to take photographs!
While the 9-11 exhibit is not graphic, it definitely is not for the faint of heart. I'm not usually emotional over things that happen in the news. You could say I try to distance myself from the disturbing things. Nevertheless, the exhibit did hit me emotionally. I began watching a TV in the exhibit play real news anchor footage from that day, and I was sent back in time. I couldn't stop watching it. I wasn't alone–there was a man next to me, equally glued to the screen, equally silent.
When I finally tore myself away from the TV, I enjoyed the rest of the exhibit. There are videos, photographs, and information documenting blizzards and other crises New York has dealt with. I found it all fascinating, and I have a whole new appreciation for the transit workers in the city that never sleeps!
You'll have great photo ops on the lower level. Cars from the entire history of New York's subway system await you on live tracks (so watch where you step). The ads displayed on the inside of the old subway cars are hilarious, for one thing. And for history buffs or vintage fans, the rest is obvious. I even saw a photo shoot happening down there–a girl in costume was posing for a photographer, using the cars as backdrops and sets. I thought it was a great idea!
I definitely want to come back again, and this time I'll bring some friends!