With thefts being so common in Vietnam, it's recommended to plan ahead for the worst. Make copies of your identification, passport, visa, everything. And when the worst does happen, in the case of a stolen or lost passport or lost visa, the steps you must take remain the same. This advice will save you from getting ripped off by a tourist agency.
I thought the embassy (the US Consulate General's office in Ho Chi Minh) would be step one, but I was wrong. Even when you try to make an appointment with the embassy through their website, they will respond with a cookie-cutter response that is clearly auto-generated. In this reply, they will refer you to Immigration Services at 196 Nguyen Thi, Minh Khai in District 1, Ho Chi Minh City.
So, naturally, I called Immigration Services. They referred me to the Immigration Department in District One. Who referred me to the police. Who referred me to the Immigration Department. Which is about when I put a stop to this endless chain of referrals.
To save you the trouble of taking off on your own scavenger hunt, I've put together a complete guide for you to get your temporary passport and/or visa. Note: Although this applies to a US citizen in Ho Chi Minh City, these steps apply in any area.
Step one: Acquire an interpreter
I speak some Vietnamese, but I'm no magician. When I found myself (politely) arguing with the police who were telling me to go back to the Immigration Department, I knew this sad fact to be true: I needed help.
Help miraculously appeared in the form of a generous Vietnamese guy who randomly was hanging out in front of the police station. He was fluent in English! The best part is that, though he works at a tourist agency, he didn't take advantage of me at all.
My advice to you is, hunt the tourist agencies on Nguyen Trai for an interpreter. You're bound to find someone willing to help you. Offer to pay them for a reasonable price, but don't be surprised if they turn out to be surprisingly generous.
In fact, my spontaneous interpreter paid for the Uber to the police station on Bui Vien. His logic was, they might be more willing to help me since they get lots of foreigners (and lots of theft reports) there.
And this worked! Just barely. I wish I'd reported the theft earlier.
Step two: File a police report
Report the theft or loss to the police as soon as possible. You will need to submit a stamped police report to the Immigration Department.
The problem is that no one wants to file a report, for the sake of honor, so you've just got to keep pushing. It's almost impossible to force a report, however, on a police station outside of the district where the theft or loss occurred.
If you go to the police who work in the exact area where the item was lost or stolen, you will have fewer complications—because they can't refuse you. Be aware, though, that they could procrastinate. You may have to wait a few hours.
If reporting the theft or loss in the area where it occurred is impossible, then try going to the police where you are legally registered. (This applied in my case, since I am legally registered in my temporary neighborhood.)
You will need an interpreter for this step, especially to speed up the process. You can fill out the front of the police report form in English, but the back of the paper is for a third party to translate it into Vietnamese.
Step three: Go to the Immigration Department near you
You can't call the Immigration Department in Ho Chi Minh because they don't have a phone number. This was a huge bummer for me since I (of course) arrived during lunchtime and had to wait it out for two hours.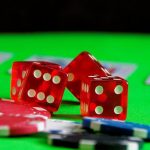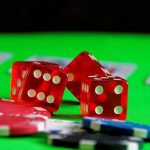 Here's the deets:
Address: 254 Nguyen Trai, Nguyen Cu Trinh, District One, Ho Chi Minh
Hours: M-F–8-11:30 AM & 1:30-4 PM; Saturday–8-11:30 AM
Tourist agency vultures will pounce on any confused foreigner walking in. Be cautious.
I figured I'd at least try to negotiate with them, but the prices for a replacement visa were way outside of the ballpark. One girl asked for $150 for a three-month visa, 15-day visa, or exit visa. I insisted that this was too much. I already knew that the fee for leaving the country without a visa (or overstaying your visa) is only $100. But she wouldn't budge. I even asked about a one-year visa, since I intend on returning to Vietnam repeatedly. Her price was $500. That's ridiculous.
Luckily, my female charms must be the reason for what happened next: a nice tourist agency guy told me to go to counter 9.
That's right, there's no pull-a-number. There's not even a real line. Push and shove to the front! If you're not aggressive, everyone else will push you aside.
At counter 9, I was told to go to counter 8, where the policewoman thankfully spoke English. Through a mixture of Vietnamese and English, I discovered that my visa was somewhat sketchy—which is one of many reasons that I recommend against acquiring visas through tourist agencies.
Luckily, my visa copy was legit enough for the police to oblige me. I submitted to them the police report, along with a visa/passport replacement request form that I had received at the entrance. They took my passport, gave me a paper receipt, and told me to return on Monday. (It was Friday.)
Step four: Pick up your passport and visa.
This is the easiest part of the whole process. The paper receipt gives you the counter number you need. In my case, I was supposed to pick up my passport at counter 6. The policeman took my receipt and checked it out. Then he passed a different paper on to counter 5.
Counter 5 is where you pay. This took a while, only because I didn't grab the attention of the girls behind the counter. I should have. They were deeply engrossed in something else, and I was having a brain-fart. I momentarily forgot that if you need customer service in Vietnam, you have to ask for it or else you ain't getting it.
A nice guy helped me out by calling to the girls, fortunately, and then we got on with business. The total for my exit visa came to 10 USD or 220,000 VND.
They gave me a receipt for the transaction, which I took back to counter 6. The guy gave me back my passport and I made sure to check that the exit date was correct. He didn't say anything, but the big whole nightmare was finally over.
"Xong chưa?" I asked, just to make sure.
"Xong rồi." He smiled.
Kinda made my day to make a policeman smile.