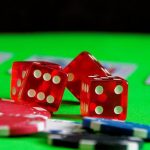 Budget travel is made to seem impossible in Vietnam, thanks to the tour agents who put a huge price tag on all-inclusive tours. There are cheaper alternatives for every location, even Sapa. It's easy to do Sapa on your own, no matter which accommodation or transportation you opt for.
Sapa, in fact, is a great destination for the easy-going traveler who doesn't plan ahead. It's a piece of cake to book your transportation through a tour agency one day, show up in Sapa the next day, and book your accommodation on the spot.
For a homestay with the Hmong people, which I highly recommend, just step off the bus and/or wander around town. You'll have tons of Hmong women offering you a place to stay.
Sleeper train vs. sleeper bus
While I don't recommend riding the sleeper train on your own….Hey, I've done it! It's a bit unnerving to sleep in a locked room with three strangers. They're going to be cautious of you, though, as well. Just keep your belongings close and your money on your person.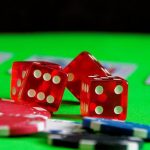 The train, while more comfortable to sleep on, is as little as 35 USD one way. So, the debate is between more sleep for more money, or less sleep for less money.
In order to save as much as possible, my friend and I booked a sleeper bus through Sapa O Chau, a tour agency operated by the local Hmong people. The bus cost 15 USD one way.
The sleeper bus turned out to be a huge plus that saved us from booking two night's worth of accommodation. Both Sapa O Chau locations–Sapa and Hanoi–offer free showers for your convenience. So, there's no need to book a hotel, but no need to be stinky, either!
Additionally, the bus will take you right to the top of the mountain. Booking a train ride, on the other hand, will only get you as far as Lao Cai. From there, you will have to bargain for a shuttle ride to Sapa. Be careful! Don't get ripped off. Apparently, there is even a new public bus that runs from Lao Cai to Sapa for only 50,000 dong.
That being said, the sleeper bus is not comfortable at all for a tall person. Or a short person. Or any person…
Hotel vs. homestay
The first time I went to Sapa, I found my hotel to be of good location but disappointingly chilly. It was located in the center of town and wasn't bad for the cheap price of my tour package. There was no heater in the room, however, so I found myself shivering most of the time.
Your average homestay with a local Hmong family has quite a few extra incentives. It will most likely come complete with heavy blankets, a warm fire, and free rice wine as warming as whiskey. Which, obviously, is ideal on a cold rainy day in Sapa.
Another plus is that your homestay includes a tour of different villages, a few meals, and one or two free Hmong bracelets. So, you get a lot more for 20-30 dollars than you would if you booked your tour and hotel separately. The cheapest price for a room is about 15 USD a night.