I must apologize. If I ever made it seem that quitting my job was an easy decision, or that it's been nothing but money rolling in ever since, well, I'm here to tell you otherwise. In order to travel full-time, you make sacrifices. Working for yourself is anything but stress-free, while figuring out how to stretch savings along the way can be a bit of a nightmare.
Here are my tips on how to fund your travels, especially as a full-time traveler or wannabe expat. You may wish to try a combination of these methods while getting a feel for what works best under your circumstance. Because–remember–not every method is for everyone.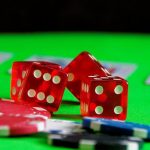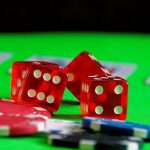 1. Turn your passion into your business. Establish a company with a website and work hard on it. If you are legit regarding your efforts to build a company for yourself, then you can take a tax write off. But there's a right way to do it and a wrong way that could land you in some hot water with the IRS! Take a look at these examples:
2. Get paid to review. Inquire of hotels regarding sponsorship. This works best if you have an established travel blog with a decent amount of traffic. If the hotel is keen, you could get a free or discounted stay! All you have to do is ask. Here are some useful resources to get you started:
3. Do affiliate marketing. You don't even need a website of your own in order to dive into this sort of advertising. However, you can make more money and get more creative with affiliate marketing if you DO have a website. For example, you can set up persuasive landing pages and post convincing blogs that prove you're recommending a service you truly believe in. These two articles are among the few that got me going in the right direction:
4. Work remotely. Monetize your blog with affiliate links, pick up freelance gigs on Upwork, and more! As you teach yourself marketing, you can turn out to establish yourself as quite the expert in your niche, perhaps even selling consulting or training sessions online. And, of course, there are plenty of English teaching companies that allow you to teach English from the comfort of wherever you are. I know quite a few people who do this full or part time! There are some over-the-phone jobs too, such as secretarial or scheduling. You might even give these lesser-known, higher-paying online teaching companies a look:
5. Become a language teacher. This, logically, is the next viable option for any foreigner living abroad. Often, little to no qualifications are required, other than being fluent in the language in question. English is the language with the most demand worldwide, but it doesn't hurt to work on finding out if there's a need for tutoring or teaching in your native tongue. I have many friends who teach Japanese or English. And, often, being conversational in a third language (such as Tagalog or Japanese) is a plus when applying for certain jobs. However, caution is required: make sure your visa allows you to work in the country legally, or else that you will be sponsored by your employer to receive a work permit. I myself obtained a TESOL certificate from the following school, so I have less to worry about regarding qualifications
6. Work seasonally. This doesn't work for everyone. However, I may even know more people who get away with this than people who teach English online. The key is to have a seasonal job that makes enough in the short time you work in your home country. That way, you can take off for 8-9 months per year to relax overseas before coming back, rinse and repeat. (Note: this arrangement works best for those who are able to stay with their folks. Also, I have noticed that, for many, this arrangement can not always last forever. Seasonal workers who go back and forth often eventually wear themselves out and get sick of either returning home or of the travel distance altogether.)
7. Be a budget and rewards connoisseur. Here's a few sites/articles I found particularly informative regarding how to maximize your rewards:
And, if you're as in love with Southeast Asia as I am, then you'll enjoy the article, "How to save money while traveling in Asia."
Happy travels!
---
Through trial and error, blood, sweat, and tears–what's worked for you, or which method do you think would fit you best? Please let me know in the comments below!