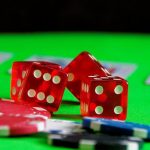 Hoi An was sort of our "let's wait and see" stop–the last stop on our backpacking tour of Vietnam, in fact. And Hoi An turned out to be 36 hours of awesome!
By this time, we had fully adapted to the unpredictable nature of the country. You see, there's quite a limit on any research you can do about traveling Vietnam, because there's not much information online. As for what is on the Internet, there's not much chance that the posted information is accurate, reputable, or up-to-date. Therefore, we decided to fly to Da Nang and then figure out how to get to Hoi An, or, more specifically, to the amazing New Sunshine Homestay in Cam Thanh.
Too bad we didn't know early on that you can easily book an affordable shuttle ride directly to and from the airport and your hotel in Hoi An. Through Hoi An Travel, the cost is only $5 per person. If you're traveling in a group, however, splitting taxi costs could pay off. Here's how everything went down for us…
Pulling teeth at the tourist information desk
Upon arriving at the Da Nang airport, we approached the tourist information desk to inquire about the bus that goes to Hoi An. This is where we encountered the surliest native I have ever met. (Most Vietnamese are super nice.)
Although I speak enough Vietnamese to get around and ask directions, I chose to speak English to the desk staff. You see, I've learned that there's less pain and more gain to communicate touristy things in English. Employees usually understand English better than I understand Vietnamese.
Anyway, the girl at the desk, wearing her uniform ao dai, seemed to give us the lowest of priorities. Her blank stare when I asked about how to get to Hoi An was indescribably uninterested.
"Is there a bus?" I had to prompt her.
"Yes."
Dot, dot, dot…
"Where do I go?" Probably the most vital piece of information I needed.
"You just go that way and that way." She pointed vaguely in the direction of the bus stop, but that clearly wasn't enough information for me to go gallivanting around Da Nang on a whim that I might find a bus I know nothing about.
By this point I was losing hope we would ever make it to Hoi An without spending a million dong. (Oh, sidenote here–NONE OF THE ATMS WERE WORKING FOR US DURING OUR FIRST DAY IN DA NANG AND HOI AN. We had to be VERY CAREFUL with our remaining cash. Thus, we needed to take the bus.)
I asked her to explain the directions more clearly.
Miss Self-Importance went and shrugged off my very-important-question. "Ask the people."
Seriously? Oh, as if everyone on the street speaks English. Please note, here, that I hadn't spoken a word of Vietnamese to this woman. But, by this point, I had lost almost all my patience with her.
"Do you know the street name?" I asked.
"Yes."
"What street is it?"
At this, she rattled off a name (Dien Bien Phu) that I wouldn't have caught at ALL if I didn't speak Vietnamese. Was this lady for real?
Well, I wasn't about to let her get away with being unhelpful. I asked for her to write down the street name. She did, of course, but I could barely read her handwriting.
Suddenly, our salvation literally arose–a guy who had been doing something on the floor stood up and asked if he could help.
This is when my Vietnamese came out. I told him that I speak a little bit of Vietnamese and that I wanted to double check that I could read the street name correctly so I could ask for directions.
Finally, some answers. He told us the taxi drivers knew where the bus stop was, and that there was no bus number–all we had to do was get on a yellow bus. Still vague, but specific enough to get to where we were going.
I thanked him, and we went outside to grab a Vinasun taxi.
Overall cost of riding the bus and taxis
On your way to the bus stop, it's vital to make it clear to your taxi driver that you do NOT want him to take you to Hoi An. (Maybe, if he offers you a good enough deal.) The typical driver will keep trying, no matter how firm you are.
The driver may try to convince you that the bus takes too long, but trust me–it was about the same length of time as a car ride.
We also confirmed, though he offered the ride to us as low as 200,000 dong, that the overall transportation cost was still less (since we split the cost between us).
Vinasun taxi from the Da Nang airport to the Hoi An bus stop–70,000 total +15,000 for the taxi's exit fee from the airport
Bus to Hoi An–30,000 (Note: if you have large pieces of luggage, you may have to buy one ticket per piece.)
Mai Linh taxi from the bus station in Hoi An to our homestay–110,000 total
Motorbike options
The deal offered us by the motorbike taxi guys at the bus station was 70,000 per bike. This is obviously cheaper than a standard taxi if you are traveling alone. However, don't let these xe om guys get away with overcharging you. Ask around and/or try to bargain for a better deal.
Another option is to rent a motorbike from Da Nang to Hoi An, for about 6 USD per day. From what we saw of the roads, they aren't too busy or poorly for beginners. Next time, I'm totally going to find a place to rent a motorbike on Da Nang's outskirts, to bypass the city traffic and make my money worth it.