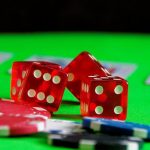 You don't need to shut down the computer to take a break. When you work at home, you're already in the very spot that can provide an escape from work. Think about it! You have your games, music, yard, chores, and pets awaiting your attention. Taking a few minutes for each, throughout your work day, will do wonders for your stress level and help you be more productive.
My favorite mini-breaks
Go outside. You could go to the park or walk around your neighborhood if you want, but there's no need to go far. Just peeking your head outside for some fresh air and sunshine could perk you up or inspire you. Personal experience, here: One day, I felt so dead. In fact, I didn't feel like leaving the house, but my neck hurt so much that I couldn't focus. I decided to drive to the chiropractor's office. I forgot he was closed for the holiday weekend. It felt good to be outside, though, so I went to the park to enjoy the sun. The walking did me good. My neck felt much better and I was able to jump back on the computer after I got home!
Practice your karaoke skills. I don't even have to get up from the computer to do this! Currently, my favorite distraction is "Under Pressure" by Queen. The lyrics are complex enough to grab my focus–freeing my mind from work completely. 
Research. I just realized that work-related research may not qualify as a mini-break, but I'm going to claim it DOES. Why? Because what else can you do when you have writer's block? I'm always researching something, whether it's to keep informed on Facebook feed updates  (Yikes!), or keyword and industry research for a client. When I run across an interesting article, funny photo, or captivating video, I usually save it as a draft for one of my Facebook pages. Killing two birds with one stone, right?
Play a game. Games that won't take too much time at once are the safer choices. My favorite is DragonVale. (You can make fun of me all you want.)
Exercise or stretch. Your body needs to move when you've been sitting all day! (My chiropractor will thank me for this one.)
Wash a few dishes. You don't have to do them all. Save the rest for your next break! Once they're all clean, straighten up your work area or clean something else that may be distracting you.
Recommended apps
Ergo Minder–This app is great for anyone spending a long work day at the office, at home, or wherever! You can set reminders for ever 1-6 hours between set times and days of your choice. These reminders seem somewhat random, but generally include small physical tasks like moving your shoulders up and down or stretching your legs. Occasionally, there's a reminder to take a coffee or tea break, or to go outside. How's that for balance?!
Sleep Timer–If you like to listen to music while you work, then you can set Music Timer to play from Spotify, Pandora, or another music resource of your choice, until a set time. Then, you'll know it's time to switch tasks.
What kind of work-at-home break is YOUR favorite? Let me know in the comments below! For more tips follow me on Instagram @cultureleapSEO.