Yes, the prospect of establishing a freelance career is daunting. Whether you plan to pursue it on the side of your current job or to focus on freelancing alone, you may be scared or stressed. In my case, I had no choice but to quit my job and get started. I wish I'd had tips like these from the start, about referral-building, regular research, pavement-pounding, building a niche, and especially marketing funnels. Save time by avoiding my initial oversights and blunders.
How to get started
Tell everyone you know what you're doing, or what your plan is. The more you network, the better! And you'll find clients in the most unexpected places. Within my last two days working for the restaurant, I received two strong potential clients–people I knew! That was more than I ever expected. From the beginning, at the very least, friends and family can pass on the news of your services to others. Referrals are powerful.
Do your research. If you're going to do everything yourself, make sure you do it right. For example, I love/hate WordPress. Why? Because though it makes designing a website easier, it makes SEO much harder. You have to add all these little plugins and tweak different WordPress-inborn glitches to ensure your website is fully optimized. If I had never researched how to improve my website, it would be getting zero views. To this day, I have to keep up on social media and SEO news to make sure I keep up with things. In fact, I would say that about 80-90% of my job is researching.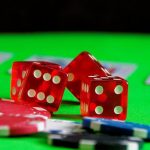 How to build a marketing funnel
I may talk more about the 5 aspects of a functional marketing funnel in the future. This post, however, is less about the mechanics and more about the logistics.
Establish yourself. Brand everything with an appropriate logo and perhaps a well-paired slogan. Have a website built and/or set up your Facebook profile. Get established on other essential social media and an email marketing platform. Print business cards and pass them out to everyone you meet. You can even pass on large amounts of your cards to your friends, family, and clients. In fact, some of my best referrals have come through my parents, who have a huge stash of my business cards. Overall, your goal should be to network as much as possible.
Approach potential clients. Taking the initiative is an important step. Yes, going door to door to businesses is what you need to do. When this advice was passed on to me, the approach was termed "pounding the pavement." Depending on the services you intend to offer, you can find alternative methods of approaching potential clients. For example, my clients are small, local business owners. Where do such business owners go? To the farmer's market, of course. I've found great success in this approach! Showing your face to your colleagues proves that you exist, establishes your presence in the business community, and is great for lead generation. However, the key to making the most of your time spent introducing yourself is this: email marketing. Don't lose touch! Bring a clipboard and invite the business owners to sign up for your email list.
Be a leader. Why is content marketing important? You may think you don't have time for blogging and the like, but ask yourself this: Is making money unimportant? The distribution of valuable content is what proves your expertise and therefore elevates your business reputation. That's why it's vital to educate your potential leads. Blog on your website regularly. Send regular tips and more via your email list. You must continue to establish your expertise through these channels until you work your lead up enough to convert them into a sale. Because they trust you. And that's why they'll follow you to the ends of the earth. (Not really…a return client and some referrals would be nice, though.)