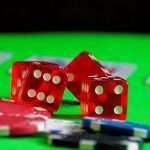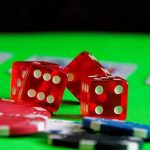 Do you need a break? Time to get away from it all? Being your own boss has its charms, but you also have a lot more responsibility on your shoulders. You have clients depending on you. Though you manage your own schedule, it seems impossible to get away for a truly relaxing vacation. All too often, your work follows you even as far as the beach.
For a truly relaxing non-working vacation, effort is required. With dedication to your cause, some forethought, and thorough preparation, you CAN take the vacation you so desperately need!
Phase one: Setting aside time for your vacation
1) Book your vacation.
Step one is the logical place to start, but requires a little more consideration than you may expect:
My recommendation, based on personal experience, is to allow one day (or half-day) in advance to pack, clean house, do laundry, double-check flight tickets or hotel reservations, etc. If you allow time for all these tasks on the day before you depart, you'll be able to make a clean break for your vacation. It will be less likely that you have forgotten an important item or vital task. Plus, if you leave your house clean, you'll come home to a clean house.
I also recommend allowing for 1-2 unscheduled, non-work days following the vacation. That way, you can recover from the travel and just get settled back in your comfy home.
Start here, with Agoda:
2) Perhaps even far in advance, let your clients know when you'll be unavailable.
Upon finding yourself with about a week left before you leave, but still waiting on some important information or signatures from your clients, let them know a specific date and time as their deadline–or else, you cannot start until such-and-such a date. You'd be surprised how understanding even newer clients are about this!
You could say something like: "I wanted to let you know that I will be unavailable for most of the following week. Please make sure to email me by 5 PM this Thursday, so I may schedule everything in advance before I leave. Normally I would be happy to take the work with me, but this time I need a full digital detox! I'm sure you know how it is. Thanks!"
Of course, the way you inform your clients depends on your relationship with them, and what they expect of you on a monthly and weekly basis. Keep reading to find out how to deal with a more needy client.
Phase two: Getting work done ahead of time
4) Pre-write and pre-schedule.
Especially in the case of bloggers and social media marketers, consistency is everything. That's why it's especially convenient to have so many scheduling tools at our disposal. A few, such as BoardBooster, take hardly any maintenance at all! And I also am a huge fan of Blog2Social for WordPress.
Remember to write up at least one blog post per week during your leave of absence! In fitting all this extra writing into your existing schedule, I recommend writing one blog per week as you countdown to your last work day.
You can also pre-write emails to copy-paste to send to clients. (Keep reading to find out when to use this method!)
5) Rearrange reminders and notifications.
A commonly overlooked way of reducing stress during a vacation is to set your notifications to a minimal. This especially goes for your reminder and calendar apps. Make sure to examine all your to-do list apps as well, and set them not to list anything work-related until you've returned to work.
6) Take advantage of automation.
In this day and age, it's nearly impossible to take a 100% digital detox. The fact is: you're going to take your phone with you, at the very least.
But you can greatly minimize the time you spend on your phone during your vacation. For one thing, set an auto-responder to send an "out of the office" message to anyone who emails you. In fact, bluehost webmail offers this auto-response service at no extra cost! What I love most about the auto-responder tool is that you can set it to start and stop on specific dates.
You can use IFTTT to send automatic emails or messages to anyone who wants to know when you've arrived safely! Just set your destination location to trigger your message.
IFTTT is also useful in setting notifications upon missed phone calls or received emails from specific contacts. Which is useful in the case of having important things to take care of, even work-related emergencies.
Which brings us to setting limitations on work…
Phase three: Setting limitations for what you will and will not do
7) Decide just how far you'll take this digital detox thing–if it sounds appealing to you.
If you don't need to check your email, Facebook profile, Instagram feed…Then DON'T. Chances are, the tailor-made Facebook ads or the like, if related to your industry, will trigger work-related thoughts (and perhaps even a subtle amount of stress) as soon as you see them. So just let go for a while!
8) Determine which clients need attention even during your vacation, and prepare accordingly.
Are you a solopreneur who can simply never, ever, EVER get away from it all? I get it.
I don't mean to brag, but this method was my own big, brilliant idea. Pre-writing a series of emails for my clients has been something I've done for a long time, but it especially applies when you're about to go on vacation.
It takes forever to get certain things from clients. We've all been there. Payments, signatures, feedback, login information…Is there ever an end to it all?
And, a bigger problem is, if you send your client a MASSIVE email listing every single thing you need from them, they are NOT going to remember every single item. So, divide the Goliath email into separate emails by concern or main topic/question.
In preparing for your vacation, finalize all drafts and save in an easy-to-access cloud-sharing system (my favorite is OneNote). This way, you can easily paste in your responses to your client–saving time and stress during your vacation.
You could write up emails on important subjects that have yet to be addressed. This way, even if your client addresses something unexpected, you can tell them you'll look into it, add the item to your to-do list for after you return to work, throw them a quick bone of something else to consider in the meantime, and then continue your vacation.
As a matter of technological etiquette, keep the "Sent from my iPad/iPhone" bit at the bottom of your emails–it proves you're on the go and trying your best to stay in touch!
---
What methods work best for you, personally? Let me know in the comments below!
FYI–It may be a while to hear back from me. Because I am, in fact, headed off to my vacation tomorrow, so see ya!