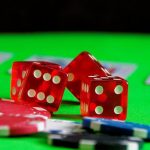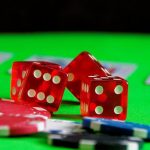 The only person keeping you from traveling is yourself–it's okay to travel, even as a solo female traveler. So, what are you waiting for?! The benefits of solo travel outweigh the risks–to a reasonable degree, of course. Don't do anything stupid.
What holds you back from traveling
"I don't need no help, I can sabotage me by myself." These words of Paramore spurred me on as I brainstormed for this article.
It goes both ways. This snippet of lyrics can represent the irrational and rational fears of a solo traveler, while also illustrating the fact that we are our own worst enemy when it comes to our fears. When considering a solo trip, we may talk ourselves out of it.
You may be worrying: "What will happen if I get In trouble? Or get lost. Or don't know the language. Or feel lonely, or get bored, or have no one to talk to….And I don't want to fly alone."
If your main concern is the last one, I have one thing to say: flying is the safest and easiest part of traveling. (If you're not plagued by a phobia of flying, of course. I respect anxiety and phobias.) Think about it–there's so much security and signs around the airports. And flying is statistically safer than driving a car. So get over the flying alone thing.
Moving on.
Why travel alone
Traveling alone never fails to transform the traveler. I recently watched such a transformation take place.
One of my closest friends finally became desperate enough to get out of the crazy city of Ho Chi Minh to explore Da Nang and Hoi An. On her own–just her and a motorbike.
Apprehensive beforehand, my friend was relieved to find herself enjoying the experience–which remained disaster-free. It certainly boosted her self-confidence in traveling. When she returned home, she came back 'feeling like she could fly.'
The key to a successful solo trip is thorough planning.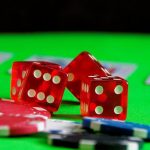 Planning a solo trip: things to consider
I'm not big on planning, but extensive research and organizing proved to be invaluable when I prepared for my brief, yet intense, Bay Area-Yosemite-Sierras road trip in California.
Most importantly, I had to consider safety precautions–hiking in areas where I wouldn't be completely isolated and keeping food on me at all times rather than the car, to prevent bears tearing apart my cute Ford rental.
Healthwise, I had to do research regarding elevation sickness, so I wouldn't climb too fast from sea level and wear myself out too quickly.
I also had to consider practical things like the type of car to drive, the gear to drive in on the mountain roads, when and where to stop for gas, and where to get gluten-free meals in Lee Vining. I also had to anticipate a dropout of cell phone service.
I was extremely time-crunched as well. The plan was to leave San Jose by evening and drive for 6 hours. The following day, I planned to get up early to watch the sun rise at Tunnel View, then drive all the way to Lee Vining by means of Tioga Pass which is known for extremely high elevation. After shooting the next sunrise at South Tufa, I had to drive back over the entire Tioga Pass, through Yosemite to the south, and halfway back to the Bay Area before midnight. Reaching my hotel just in time to catch a wink before driving to San Jose to catch my early flight back home.
Along the way, there were many high-elevation hikes but few gas stations. And many bears. And one scorpion!
As you can tell, many things could have gone wrong.
But I made a spreadsheet to coordinate all needs and plans and possible contingencies. I compiled a list of each destination, including gas or food stops and my hotels, in the spreadsheet. I printed it out for reference during my trip. It included driving directions, hotel phone numbers, and time windows for each stop.
All the planning was worth it because my solo road trip went smoothly. (Thank you, Mom, for teaching me how to plan a trip like our epic Grand Coulee adventure.)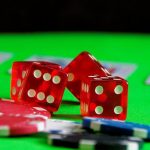 Keep pushing yourself
Currently, I'm nervous about traveling outside of Bangkok, elsewhere in Thailand. It's been a long time since I've truly explored a country where I don't speak the language. Honestly, I'm out of practice.
But I'm pushing myself! I'm committed now. Later this month, I'm headed to the island of Krabi. This time I'll have a friend with me, but I know it won't always be that way. Because I love traveling alone and my adventures never fail to reward me with a momentous boost in mood and confidence.
When I travel, I too feel that I can fly.