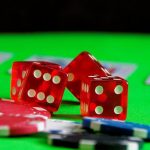 The rainy season in Ho Chi Minh City is no joke. Wait, I spoke too soon! The rainy season seems to be pulling a prank on those of us here, because the dry season should have begun months ago. But no, the rain has stretched on into October, November, and December. Nevertheless, the best time to visit Vietnam remains to be late fall and winter.
Unfortunately, the rain is becoming more and more unpredictable. It could rain any time of day, anywhere, any month. The only thing I can guarantee is that it rains year-round in Sapa. But a rainy day in Sapa is another story.
What to expect in late fall
By October and November, the temperatures have dropped countrywide. The rain should be dwindling, too, but it depends on the region.
Your top destinations for late fall will be Hanoi and Ha Long Bay. Central and southern Vietnam will still be plagued by rain. In fact, the last time I went to Hanoi, the place was packed with foreigners trying to bypass the poorly weather in Hue and Ho Chi Minh.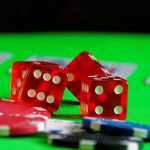 By mid-November, I found myself headed to Hoi An, expecting the worst. To my surprise, the weather was perfection itself for 36 hours.
In Ho Chi Minh, I found the rule was: it's not a matter of if it will rain, but when it will rain. Be prepared to put on a rain jacket or take down your drying laundry at a moment's notice, especially later in the day. Rain can happen in the morning, too, though.
What to pack: Buy a local ao mua, a plastic rain jacket, and keep it with you always. If you plan on a lot of walking, an umbrella will come in handy as well. If you plan on lots of motorbiking, on the other hand, a helmet with a face shield, a face mask, and a spare change of clothes will save you. As for shoes, it's best just to wear sandals or Crocs with holes in the bottom. Rain boots won't be practical for wading through the knee-high street floods.
What to expect in winter
While you can't expect complete dryness during December and January, you can count on experiencing a lot less street flooding in Ho Chi Minh City.
During January, you could find regions further north to be surprisingly cold. Hoi An and Da Lat could give you true sweater weather, while snow will fall on Sapa.
What to pack: Bring a sweater or hoodie and a local plastic rain jacket, just in case. An umbrella with reflective shielding is convenient for sunny or rainy weather. Bring leggings or thermals to wear under your clothes or to change into when you get wet. In the south, foreigners are not likely to feel cold except on a motorbike in the early morning. A light wind-breaker or hoodie will help at such times.