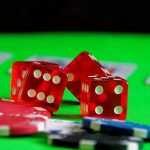 The irony is if you need to learn English, but are stuck reading the English on this page….Oh well, here goes!
Challenges
Have you been struggling with English for what feels like eternity?
Does the grammar, pronunciation, or spelling frustrate you?
Are you fed up feeling bored in ESL class?
Do you want to find ways to learn grammar faster?
Do you need to learn how to build vocabulary faster?
Teaching experience
Never fear! I have over 4 years of full-time, one-on-one teaching experience. There is nothing I love more than taking time to help someone learn and have fun while learning.
TESOL
What's more, I've never been so confident in my education: I have a TESOL certificate. The course with the Canadian Institute of English was life-changing. My classmates and I became familiar with 40 teaching methods that engage the mind and memory. In ways–in fact–I never thought possible! For example, the bits of Chinese, Italian, Mongolian, and Spanish I picked up in class have stuck with me 'til now. That's how I know these methods work.
Have fun learning
And not only do the methods work–they're fun! My TESOL-certified methods include the following student activities:
Take over the class — Switch roles with the teacher to show off your knowledge!
Imagine conversations — Draw the characters, develop the dialogue, and act out the roles!
Sing together — Learn new words and develop grammar skills through song!
Get out of your seat — You learn faster when you use your entire body!
Visual and memory aids — Use tricks of the trade that speed up your learning!
Contact me
If you or someone you know would be interested in booking a lesson or tutoring session, click to contact me or send me an email via md@youcancultureleap.com.