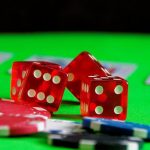 Miraculously waking up after exactly 5 hours of sleep, I had plenty of time to figure out where to eat breakfast on my first day in New York. That first day was also my only free day to spend in Brooklyn, so I narrowed down the choices one by one til I landed upon the Yelp page for Miriam. The restaurant near Prospect Park is known for a full bar and fusion Israeli cuisine. Here's a review of my experience.
THE VERDICT: Eat here! The shakshuka AND ambiance are both high quality.
Where to sit
Upon entering that sunny Friday morning, I found that the restaurant was self-seating. I took a seat at the bar since I was sitting alone. Though no bartender kept me company, the seat allowed me immediate service. Since the servers had a station behind the bar, I was able to get the menu from them and put in my order right away.
From my seat, I was able to peruse the liquor, wine, and beer selection on the shelf. I also observed that the house sangria is extremely popular. Nevertheless, I selected the typical Seattlelite vice, coffee. (I was not only pleased with the roast but also the price of 2 USD including refills.)
What to eat
Miriam's menu has anything from traditional Israeli breakfast options like shakshuka (my wholehearted selection) or challah French toast (my devilish temptation).
The shakshuka I gobbled up was definitely traditional. It was sweeter than I prefer to make it myself, but it was still delicious. Even the egg yolks were runny–just how I like it. (Ask for your shakshuka to be cooked longer if you prefer your eggs well done.) Pita bread and hummus accompanied the dish. The hummus had a generous amount of olive oil–and there's nothing better with shakshuka than extra olive oil. The bread was soft pocketed perfection, yet I would have liked a little more to soak up the tomato sauce.
The feel
The ambiance of Miriam is modern, busy, fun, and chill. It's a great place to hang out with your friends for brunch. (In fact, I believe I was the only person there eating alone.) While the place is busy and the conversations can be loud, the noise is not distressing. I find the busy-ness of the place is comforting. Third Eye Blind playing one moment, "September" the next, I watched the chefs move back and forth between the kitchen and the back room. The friendly staff poured sangria and mixed Bloody Mary's in front of me, but were never too busy to check on me with a smile.
Nearby
After your meal at Miriam, go souvenir shopping along the street. I found myself a much-needed unbroken pair of sunglasses as well as some delicious, pre-cut watermelon. Eventually I made my way into Prospect Park, where I enjoyed the sunshine, people-watching, and of course my watermelon.