Bangkok, Thailand–Welcome to the Southeast Asian, slightly more relaxed version of New York City. The night activity, the traffic, the public transportation—it reminds me of my recent trip to the Big Apple last year. Besides learning the written language in order to conquer the local bus and songthaew system, my biggest challenge in Thailand is striving to keep my life as simple as possible.
The expat (or, nomad, in my case) has to be ready to pick up and go at a moment's notice. That's why I've developed a list of rules for myself to follow in order to keep my belongings to a minimum.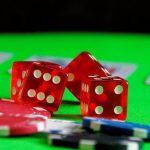 Coping with uncertainty
I'm living on the edge of complacency and consistency. While I wish I could complacently resign myself to staying in one place for a longer period of time, while I crave a certain level of consistency in my life, I have to prevent myself from being too complacent and comfortable. Rather, I have to find complacency in the fact that I quite consistently have no idea how long I'll remain in any given location, or even where I am going next.
That was a lot of C words. My condolences.
Fact is, I don't know how long I'll be in Bangkok. I'm not even exaggerating when I say that I could end up in Malaysia by April, in Cambodia by next year, and maybe Vietnam again by fall 2018.
Although I'm bummed about leaving Vietnam, and concerned about my future destination, I'm learning to deal with uncertainty. I had to have a serious talk with myself. I asked, "What would you rather say, Melissa? 'I've lived in Seattle and Ho Chi Minh City'? Or would you rather be able to say, 'I've lived in Seattle, Ho Chi Minh, Bangkok, Penang, and Siem Reap.'?
Well, I've checked three cities off so far. The more adventures, the better!
In the meantime, I've discovered amazing benefits from simplifying my life. To name a few, I find myself cleaning my room regularly, getting much more out of my daily Bible reading, and feeling much more satisfaction rather than frustration.
Quote of the Month–January
I'm not a Steve Jobs fan exactly (but I don't have many celebrity heroes anyway), but his words couldn't fit this month of my life any better.
"Simple can be harder than complex: You have to work hard to get your thinking clean to make it simple. But it's worth it in the end because once you get there, you can move mountains."
~ Steve Jobs
Well, maybe you could move mountains. But you could also move countries.