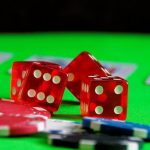 Hanoi, Vietnam—I had literally just told the lady that I might come back later to buy her backpack. In the next moment, the left strap of my backpack snapped off. Not sure why. Yeah, it was heavy, but I wouldn't say I had over-packed, because I was carrying my usual bare minimum of traveling supplies. When traveling in Southeast Asia or when preparing for the possibility of losing luggage, I stick to this list like glue. This is my bare minimum for about a two-week stretch.
Keep reading to learn how to simplify your packing list as much as possible. Be aware this list primarily applies to women traveling in Southeast Asia.
Whether this list applies to you or not, please check out my top 33 travel hacks and my tips on how to stay healthy and chemical-free as well!
Hygiene
½ bar of body soap—Personally, I prefer pine tar soap, because it's natural and great for washing your hair.
½ bar of soap for handwashing laundry—Castile soap is an amazing all-purpose cleaner that is available in solid and liquid form!
1 electric razor—For clearing hair from sensitive areas.
2+ hand razors—If you're a woman intending on keeping your legs hairless, pack as many as possible.
Toilet paper—You never know when you'll need it! Read my article about why you should always bring at least one roll of toilet paper when you travel.
Tissue—1-2 small packages, to use as napkins or whatever.
Toothpaste/toothbrush/floss—Goes without saying.
Mini-deodorant—You can find these in the travel-size section of your average store.
Clothing
1 pair leggings—Leggings serve many purposes, but I don't have to tell you that! Pants, pajamas, and more…
1 semi-casual dress—Either to dress up for special occasions or to pair with leggings for a comfortable plane ride.
1-2 shirts—Wear one, wash it; wear the other one, wash it; repeat cycle.
1 pair of shorts—If the weather is going to be hot at least part of the time.
1 pair of pants—Jeans, in most cases. These are for hiking through jungles and/or to prevent against bug bites.
3 pairs of THINX panties—Because you can wear these undies any time during the month!
One pair of sandals—For use on hot days, on sunny days, during the dry season, or in the shower. (Yes, you will find yourself wearing sandals in the shower in Southeast Asia.)
2 bras–So when one is drying after you've washed it, you can wear the other one.
1 pair of hiking boots—When you're not using your boots, tie the laces together and wrap them around the lower part of your backpack strap, to keep your hands free.
4 pairs of socks—This is enough for 2 days of hiking if you double up the socks for larger boots.
PJs—Pajamas (or a set of clothes to sleep in) are optional. Really, you could buy elephant pants as a souvenir on the way, sleep in your outfit (on a sleeper bus or train), or sleep in your undies or…less.
Beauty
Skin care supplies—I pack lots of tiny liquids. These include my morning and evening facial cleansers, toners, and serums. My secret weapon is jojoba oil—which doubles as a moisturizer and makeup remover.
Makeup and makeup brushes—I bring it all, because my makeup (Priia, a bismuth-free makeup safe for sensitive skin) is my facial sunscreen. As for my brushes, I put them all in a plastic Ziploc bag and try not to worry about cleaning them until I return from my trip.
1-2 Microfiber towels—If I really want to pack light, I'll only pack one. I'll use it to wash my face at the end of the day, immediately wash it, and let it dry until the next morning. Microfiber towels are great in hot, humid weather for drying quickly. Also, they are ideal for removing your makeup or washing your face on the go.
Small comb—If you're a comb person or need to part your hair.
Foldable plastic hair brush compact with mirror—Normally, I only use a plastic brush on my wet hair. (But I'm not normal.) When I'm traveling, I kiss good hair days goodbye, hardly brush my hair except after I wash it, and keep it tied up all the time. (But I have thick, curly, dry hair that shouldn't be dry-brushed very often. Just FYI.)
A few hair bands and bobby pins—To keep my terrible travel hair from looking worse than it is.
Other needs
Spare glasses–Keep these inside a sturdy glasses case.
Contacts—I like to pack enough contacts for 90% of the trip or as much as I can fit in my bag of liquids. The rest of the time I'll just wear glasses. I like the one-day contacts because they're healthier for your eyes, plus you don't need to pack tons of contact solution.
Eyedrops—Bring these if you wear contacts, that is. Especially if you have dry eyes.
Smartphone and charger—Don't bring any other electronics. Travel light and your back will thank you. Also, it's best to leave the valuables at home or in your hotel room, especially in countries like Vietnam where snatchings are common.
Camera and charger—Capture the memories!
Passport and visa—Keep these with you at all times, especially in Thailand and Vietnam.
Optional but highly recommended
Safety
Battery pack—Trust me, you will need more than just your wall charger with you. Your phone will die from overuse in Asia, so be prepared.
Pencil/pen along with a small notebook—You never know when it will come in handy! Also, keep flight confirmation numbers and important addresses written down at all times.
Wallet belt—Wear one to keep your passport, visa, debit card, and emergency cash safe when you're out and about.
Debit card—To use ATMs at any time.
Photo of credit card number—Since I don't like to travel with both my debit and credit cards, but I want to be able to access my credit card just in case. I commit the back number to memory, to use when making online purchases such as plane tickets.
Extra cash—ALWAYS keep extra cash with you. This saved me when the ATMs refused to work when I was in Da Nang and Hoi An.
Umbrella for sun/rain—Thailand has the best umbrellas, lightweight and with silver light-reflective protection. When you get the chance, invest in one of those babies!
Wristwatch—Use this to keep track of the time, rather than constantly pulling out your phone on the treacherous street.
Health
GSE (Grapefruit Seed Extract)—Drink a few drops per meal to prevent food/water/microorganism sickness.
Sunscreen stick—To cut down on liquid space, carry a stick of sunscreen instead of a large bottle!
SPF chap stick—You'll be in the sun a lot. Don't forget to protect your lips!
Probiotics—Also to prevent against food poisoning, etc. A probiotic pill with a prebiotic additive may be especially effective when traveling.
Etc.
Cards—1 Regular deck and/or 1 UNO deck. Why? Because you never know when you'll get bored. Also, it can break the ice when there's a language barrier. Make the most of your tour and play games with the kids at your Hmong homestay in Sapa!
Belt—My camera case has a belt loop, so I always need a belt to keep my camera close to me and ready to use.
Swimsuit—Always be ready to jump off a boat into the open sea, swim in the pool, or hit the beach.
Eyeshade—Always be ready to sleep despite all the odds. During a long flight, during the day, on the train, on the bus, in a shared hostel, in a hotel room that you can't figure out how to turn the lights off, and worse…
Nail clippers—For long-term trips or those who are prone to hangnails.