​
I found my favorite brunch experience and the best cup of coffee in the same place—at Roast at the EmQuartier in Bangkok, Thailand.
Mind-blowing cafés are not a foreign concept to me. Hey, I'm from Seattle. I go to lots of cafes. Not only for the coffee, though. My favorite café in the world is in Vietnam, and I love it for its amazing entertainment and delicious fresh ginger tea. There's more to life than coffee.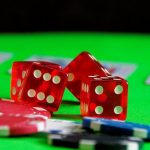 But let's get back to coffee. Coffee's pretty important.
Since I'm from Seattle, I know how I like my coffee. If it's a cold day at Starbucks, I order a tall Americano with two pumps classic and half inch cold soy. If it's a hot day at Starbucks, I'll order a tall iced Americano with two pumps classic. If I'm driving through an espresso stand that carries Dillano's, I want a 16 oz. Americano with soy and Irish cream syrup, thank you. In Vietnam, I crave café den. If I'm in Malaysia or Singapore, I want kopi o. If I'm starting the day slowly at home, I make it strong, black, with a little bit of sugar.
The common denominator is sweetness. I always prefer at least a little bit of sweetness with strong, robust coffee.
Not anymore.
Not at the Roast Café in Bangkok, anyway. The coffee is so good with fresh milk alone that adding sweetener only ruins the masterpiece.
Must-drink: Iced espresso latte
I ordered the infamous (thanks to Daniel's Food Diary) iced espresso latte, a chic drink with ice cubes of frozen espresso with fresh, frothy milk served on the side.
Just pour the milk over the ice gently. And don't forget to video the experience. Gotta Instagram the magical moment later!
The coffee is quite strong, so if it's too much for you, just add more milk and keep stirring.
This drink is not for those in a hurry. I encourage you to reward yourself with the iced espresso latte on a morning off, when you have time to wait for the ice cubes to melt down into liquidy caffeinated goodness. It's all part of the experience.
Must-eat: Zucchini-corn fritters with bacon
The food is equally as amazing as the iced expresso latte. Maybe even more so.
I went for brunch with two friends, we each ordered different entrees, and we all forgot to share with each other. For each of us, our own dish was so delicious and harmoniously conceived that it would be a shame to bite into anything else in the midst of such a perfect meal.
I ordered the zucchini-corn fritters. Prior to ordering, the heavy debate was whether I should get something more traditional American, to satisfy the waffle/pancake cravings I'd been storing up since leaving the States. Something a little less healthy-sounding, perhaps.
Well, the fact is, I love zucchini, and I wanted bacon—and the fritters dish included bacon. Thus, the decision came easy enough.
The zucchini-corn fritters were neither too sweet nor too salty. They were less savory than I'd expected—in the perfect way. They were delicious on their own, but the sauce tied the ingredients even closer together than they would have been.
We can't wait to go back again. And we DEFINITELY will have to try different dishes.
Still won't share, though.
And don't you dare touch my coffee!