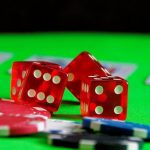 A lot is weighing on my mind right now. I'm
moving abroad
in exactly one month. Specifically, to Vietnam. I don't know how long I'm to stay there, where I'll go next, or even when I'll return to the US. So the move is the start of a long-term travel lifestyle. This is an emotional time for me and for everyone I'm leaving behind, so
I'm very appreciative of any support I can get
.
I have yet to really believe that all this is happening. There's too much going on for me to really dwell on Vietnam. I keep debating whether I REALLY want to wash my kitchen floor two weeks before I move out of my apartment. I keep jumping from blog article to blog article, trying to finish one but only starting another (unable to heed my own advice about how to get past writer's block). I keep getting texts from friends who want to hang out one last time.
So, really, moving to the other side of the globe is the LAST thing I'm worried about. Especially because I know it's something I have to do.
The making of a traveler
"As long as I can remember" is not as long as I thought. I used to say things like, "I've wanted to move abroad for as long as I can remember." In my mind, this went back to when I was about 5 or 6.
False.
According to my mom, I had no such idea in my mind until middle school at least. She claims that despite my long-time interest in language and culture, moving abroad didn't appeal to me until we went to New York. It was my first time on an airplane and the furthest trip I had taken thus far. The world was forever opened up to me.
I don't remember it being like that.
I guess I wasn't lying. I can't remember NOT wanting to move abroad. Since that first New York trip, I've changed.
After New York, I didn't travel much until 2013. That's when I took three months off to travel through seven Asian countries. This trip transformed me even further. My goal to move to Asia has been cemented ever since.
Maybe I'll change again, but not in the foreseeable future. I'm a traveler now. A lone ranger, of sorts.
People think I'm crazy
How many people do you know that leave their homeland for extended periods of time, perhaps even planning never to return? Odds are—not many.
Like most minorities, there are stereotypes about expats and nomads. (There have been for centuries! Think about it.) Things will be said about us that are both true and untrue. Nomadic Matt gets asked what he's running away from. Erin of Travel With Bender has written about how people think she's crazy for traveling the world with kids in tow. Solo female travelers including Liz of Young Adventurous are second-guessed for traveling alone.
I know I come across as a little crazy. Friends and relatives ask, "You're moving to Asia?!" Like that. Like it's unbelievable or unthinkable. Not always in a negative way, but the connotation is there: that's crazy. I'm crazy.
And it's true. Except I'm not a little crazy. I'm A LOT crazy!
There's no point in denying it. I'm crazy motivated when it comes to personal goals. I will set a seemingly far-fetched goal WAY ahead of time and slowly work toward it. I've sacrificed jobs, money, and romantic attachments—all for the sake of Asia.
And I don't regret it.
Even so, coming to grips with the path before me has not been easy. That's why I'm writing this article now. I'm hoping the situation will finally sink in. At the same time, I'm trying to protect myself emotionally from getting my hopes up. What if something happens that will prevent me from going? AGAIN?! (More on my obstacles later, I promise…)
The possibility is still there. Even if I don't go, though, I will always be a traveler at heart. I will always yearn to move abroad. And I will always be crazy.
How to support your traveler
As ferocious as I am when working towards a goal, I still need your help. More than ever at a time like this.
I have yet to publish many articles about travel-related depression and loneliness, in which I will target the issue of understanding. Yes, most of the people around me will never understand the goals I have set for myself. Yes, it's insane. Yes, I am absolutely nuts!
All I ask for is a little bit of craziness of your part: Please be crazy enough to support me. Such support would be "crazy good," echoing the words of Michael J. Fox.
I'm fortunate to have a small group, including my parents, embracing the craziness. That's why the quote of the month for September 2016 (my last full month in the US, if all goes well) is dedicated to my parents and close friends.
"It's great to have a bunch of lunatics on your side. You know, 'cause they're crazy but they're crazy good."
~ Michael J. Fox
If there is an expat or traveler near to your heart and far from home, please try to back them. You don't have to understand their need to experience the unknown, just accept it. This will go a long way towards helping them adjust to their new life. And if they ever move back, your emotional support will help even more.
---
You may have already noticed that quote quietly sitting there in the sidebar. I'll be changing the quote of the month–you guessed it–monthly. My aim is to inspire travel–so please comment below about what this quote means to you, whether your story is related to travel or anything else.
Edit: I no longer display a Quote of the Month, but I'm still a quote-aholic. What words of wisdom inspire you to travel? Please let me know in the comments!