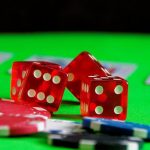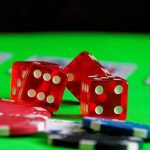 Can you use a credit card in Vietnam? Yes, but primarily only at high-end, Westernized restaurants, large supermarkets, and the like. When traveling in Vietnam, it's best to expect a "cash-only" policy everywhere you go. These are the top 10 tips to keep safe and stretch your wallet as far as you can.
Keep your money hidden to protect against theft. Snatchings are ridiculously common in Vietnam. I've seen it happen. Personally, I put only small bills in my wallet which I keep in a cross-body bag. Larger bills, emergency money, my debit card, and my ID, are worn underneath my clothes, inside my wallet belt. I figure that at least I'll be able to buy my way home with my emergency money, if my purse is snatched.
Try not to fold your money. Folded and/or otherwise well-worn money could be refused by some people in Vietnam, just because they don't want "bad" money. That being said, I have yet to have anyone refuse my money. This tip, though, was passed on to me by a friend who had problems making transactions with less-appealing bills.
Paying with USD will sometimes get you the fairest price. This is the case when traveling around, including renting motorbikes and booking tours. On Cat Ba Island, for example, we were quoted $4/day to rent a motorbike, but we ended up paying 100,000, which is closer to $5.
Usually, the amount of dong is referred to in thousands without the word "thousand." Expect to get estimates in terms of "Three hundred" (300,000) or ten fingers (10,000).
Always count your change, and count carefully. If someone thinks they can shortchange a foreigner, they'll try. Also, 10,000 and 100,000 can be easily confused by the newbie. Make sure to count the zeroes on the bill in question.
Keep your small bills if you can help it. As tempting as it may be to shrink your wallet size, you'll need those smaller bills soon enough. Breaking large bills (500,000 or 200,000 for example) can be as hard as pulling teeth. In fact, you shouldn't expect to get back large amounts of change anywhere except convenience stores, supermarkets, or busy food stalls. You'll get pretty good at shuffling change around with your friends, until each of you break even, the vendor has the full total, and as many small bills are conserved as necessary.
200 and 500 bills aren't common, but they float around. As useless as these small bills may seem at first, small bills will actually help you penny pinchers in the long run. When buying a single rehydration beverage at a convenience store, for example, the price could be 7,500. If you give the cashier 10,000, they'll give you only 2,000 back. If you give them 10,500, they'll give you back your full change of 3,000. Why? Simply because they either don't have a 500 bill, or they figure it doesn't matter.
My favorite ATM is ANZ, because it will dispense up to 5 million dong, for only a fee of 40,000. That's the best deal I've found so far. One popular ANZ ATM is in a convenience store next to Ben Thanh Market (across from Saigon Square) in District One, Ho Chi Minh City.
To be respectful, offer money to others with both hands or one hand supporting the offering arm. Never throw money at anyone, as such an action will be considered rude.
You will feel like a millionaire in Vietnam. Everytime you go to the ATM for 100 bucks, you'll be getting around 2 million dong. My advice to you is–don't underestimate Vietnam. The travel prices, especially for transport, are surprisingly high. As it was explained to me, Vietnam's tourism prices started higher than Thailand did. So, if you've been to Thailand already, Vietnam could catch you off guard.