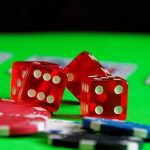 What's your dilemma?
I have a new business.
You've got to let people know you exist! Whether you have a website or not, your customers will not find anyone inactive in the online community. A combination of networking, email marketing, social media marketing, and general SEO will work wonders for catching people's interest. Consult with me to learn how to market yourself, or hire me to take care of the mundane, time-consuming tasks at hand.
I need to boost my Google ranking.
SEO will solve that problem! What does this involve? Facebook, Twitter, Instagram, Pinterest, backlink exchanges, META data, analytics, Google algorithms….I could go on. Some of these terms could sound like another language to you–that's because the online marketing world IS like a foreign culture. Never fear! I can take care of everything for you, or even give you tips on how to do it yourself.
I need to boost product sales.
Social media marketing is the key to reaching a larger audience, be it clientele or customers. Pinterest, for example, is a powerful tool for boosting site traffic and increasing sales. Did you know that Pinterest users are more likely to buy your products–and more likely to spend MORE money–than Facebook users? Neither did I. But the online marketing world keeps evolving, and I watch it closely.
I have a website but I don't know what info to put on it.
The most important part of any website is the written content. The Home page must have 200+ words and keyword-rich H1 and H2 headers. The About page should be informative, persuasive, and a little entertaining. Your list of services must be expanded to take up multiple pages. I can write for you–all I need is an interview to ensure familiarity with you and your business.
I don't know how to use Facebook, WordPress, etc.
A consultation with me is never one-size-fits-all. Call me, text me, or shoot me an email with your questions. I'll bid a series of custom lessons for your to become self-reliant in reaching your goals. We can make an appointment for a one-on-one Skype, phone, or in-person session at a time convenient for you. Of course, you can always hand the responsibility of your social media and website updates over to me!
I don't have time to maintain my blog.
No problem! I am a highly experienced blog writer and journalist. I can adapt to any style: professional, creative, AP, and so on. Please send me an email to inquire about your different options, which include either my writing blog posts for you my optimizing blog articles as you write them. Let me know what you need: the subject matter, your niche, and preferred writing style.
I am trying to expand my business in America.
For website owners who need their translated website content proofread or updated to target American clients, localization is exactly what you need. Fortunately, I know American culture well and even minored in intercultural communication in college. As long as your site is translated, I can take care of the remaining cultural tweaks to be made. If you need to improve your English, I can teach you as well.
Any other concerns?
Email me at md@youcancultureleap.com or click here to inquire about these services, prices, etc.