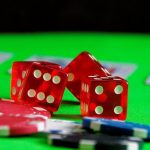 Do you have a website that needs to be filled with words? Are those words escaping you?
Yes, content is necessary. You need quality, original information on your website to be deemed worthy by Google and other search engines. The more, the better, too. Google views sites with a higher text ratio and more pages as more dependable.
There's no need to worry–I have experience in writing web content for private individuals and companies alike. I offer my content writing and SEO services as follows:
Types of content
Landing page: A page or section of a website that any visitor can "land" on; typically reached by clicking a link from a menu
Formatted landing page: Including an event calendar, service packages table, etc.
Blog article: An informative and perhaps AP-style article on an "evergreen" or "news" topic
Personal blog post: A more infomal approach to a blog
Shopping cart: The entire framework for a website user's shopping experience
Media: Includes the photo, audio, video, and slideshow content of a website
And more!
Pay-by-service
Options:
Do-it-yourself–Write up the content yourself and pass it on to me for the final touches.
Or, let me take care of everything–First, I'll interview you to determine your needs and desired writing style, etc. Then I'll write up the web page content for you.
Advance payment per web page, blog post, or article. Total cost is determined by subject, number of words, and number of pages/posts/articles.
Maintenance services
May include ongoing social media marketing or blog article publishing. This is recommended for individuals who need a helping hand in keeping their website, blog, or social media up-to-date and user-friendly.
Consultations
Whether you need feedback on your website, tips on blogging, or a lesson in social media management, I am happy to offer my services! For CIE TESOL certificate holders, payment is by donation only.
Contact me
Interested? Please click to contact me or send me an email at md@youcancultureleap.com.