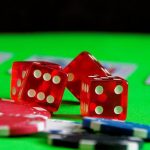 What is Search Engine Optimization? Simply put, it is working to keep your Google (or other search engines) rank as high as possible. This includes blogging, social media marketing, and website optimization.
The more recent a webpage's content is, the higher Google will rank it. Therefore, the more often you release new information, the easier your site will be found. The easier it's found, the more it's clicked on; the more it's clicked on, the more clients and customers you will have.
Blog Maintenance
Blogging is important for this reason. You can easily add information on a wide variety of subjects to your website through a personal blog. Another option is to keep your blog more strictly related to the focus of your website. In some cases, this could end up being less of a blog and more of a news section.
Social Media Marketing
Social media marketing is equally–if not more–important. Sharing your most recent blog post on Facebook or linking a Tweet back to your website are very powerful actions. Your audience will expand through your followers, their shares of your posts, and through Google recognizing the popularity of your website. (By "popularity," I mean the amount of links to your website from other locations on the web–Google notices all of this!)
The maintenance of social media takes a lot of time, effort, and experience. Why not consult me to find out more?
Website Optimization
Google favors high-speed websites with logical structure and certain coded features. Let me throw some jargon out here: XML sitemap, inbound links, HTML ratio, META, sitelinks, canonical URLs, alt text, descriptions, keywords, minification….Over your head? Never fear, these aren't over mine!
Contact me
No pressure! Feel free to ask for a custom bid, no prior commitment required. Please click to contact me or send me an email at md@youcancultureleap.com.