SAPA, VIETNAM–The place seems to rain every other day, especially during the winter. The town center is charming, and the surrounding rice paddy terraces are beautiful. However, a soggy hike in the relentless rain can try even the most patient person.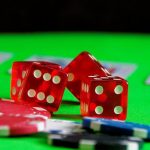 Okay, so I'm not the most patient person. But I do love Sapa. However, I was NOT loving the treacherous hike from our homestay back to town. The trail was as slick as ice, so it took forever to tread safely (up and) down the hills.
So glad that hike is over.
By the time we reached the main road, I was miserable. I was happy to jump on the back of a motorbike taxi until I was blinded by the sheets of rain slapping me in the face all the way back to town. (And I was wearing my glasses that day, too.)
Sorry, I know I'm dissuading you from going to Sapa. Please don't be. Sapa is worth the effort for even a single day of clear skies! Even if you find yourself stranded indoors, you can still have a grand old time in downtown Sapa.
Massage & spa
If you're soaked and miserable and worried about catching a cold, you have three choices: get a massage, go to a spa, or hang out by the fire at Nature Bar.
Massages run at about 80k (feet) to 150k (back) dong and can be easily found all up and down the main drag in downtown Sapa.
At least one massage place offers use of a "spa", or steam room, but the place was, of course, PACKED on that miserable day.
Nature Bar
Since the spa was clearly a no-go, we went in search of a place with alcohol and a fireplace.
Luckily, we found a spot of warmth at Nature Bar, which was empty at the time except for one other customer and the friendly bartender. (And some real pounding music.) We ended up hanging out here for about two hours.
The bartender, a Vietnamese man who spoke English, was super chill and eager to please. He let us select music via the bar computer. He didn't mind when I draped my socks on the edge of the firepit and propped up my nasty feet.
But, best of all, his drink recommendations were priceless. First, I asked for buttered rum as was mentioned on the menu. It was delicious. For the second round, I wanted another warm drink with whiskey. I had no idea what kind but decided to go for the local fruit whiskey drink he recommended. And this second drink he conjured up was even better than the first!
Nuong & hotpot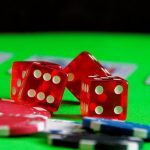 Next door to Nature Bar is a large food tent that offers by top two favorite Northern Vietnamese foods–nuong (grilled meat/seafood) and lau (hotpot).
If you're already soaked to the bone, as we were, you may not stay warm for long on a cold day inside that unheated tent. But I do highly recommend at least one lau experience while you're in North Vietnam. Soup and cold weather go together.
My friend and I, of course, drank Bia Hanoi with a ginormous pot of lau–because Bia Hanoi is the best!
Note: The guy will tell you that the smallest pot is not enough for two people. Well…it was way too much for us.
North Face
If you didn't already know, genuine North Face is much more affordable in Vietnam than in the States. This is because North Face is manufactured in Vietnam, and whatever isn't approved for export is sold within the country.
So–especially if you need to replace your soaked clothes on the run–get your shopping on! I got a super deal from a sympathetic lady who appreciated that I spoke Vietnamese–only 500k for one sweatshirt and one light jacket.
I left her shop feeling fulfilled and a whole lot warmer.
​
Take a shower at Sapa O Chau
One of the best perks of booking bus transport to and from Sapa with Sapa O Chau tourist agency is this: free showers. Ideal for any budget travel extraordinaire.
To save on one night of accommodation, we had booked a sleeper bus back to Hanoi and were flying to Da Nang on our way to Hoi An, early the next morning. We knew that Sapa O Chau had shower and bathroom facilities for tourists at both their Hanoi and Sapa locations, and we took full advantage of them.
Since we were still mostly wet and cold, especially after walking all the way to the Sapa O Chau office in MORE rain, our frozen limbs were looking forward to a hot shower.
You can imagine how disappointed we were when we arrived to find the power at the agency office was out. Which meant no hot shower.
But we just waited a little while until the power came back on, hopped in the shower, hopped out, hopped in the taxi, hopped on the bus, and headed back to Hanoi to hop on the plane to Da Nang, on our way to Hoi An.
Great trip, crazy day.