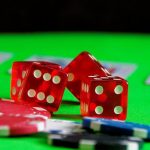 Vietnam has taught me much more than how to be homesick. I love this place for all its flaws and differences. I would be happy to call Vietnam my permanent home. One day, maybe, one day….All I know is, I feel a little less depressed and a lot less stressed here in Asia.
How to relax
I think back to when I first returned from Asia, three years ago. I went to the mall to run an errand. When standing in line, something caught my eye and I took a step away. Meanwhile, a man stepped in front of me, then noticed me, and jumped about a mile.
"Oh no, I'm sorry, were you in line?" I could see the anxiety in his eyes–the same anxiety I had left behind in America when I had left for Asia. The anxiety we all feel in a high-speed, high-stress society with standards nearly too high to reach.
"Go ahead, I'm in no hurry," I shrugged. I couldn't have felt less stressed or anxious, let me tell you that. In fact, I don't remember ever being so carefree in my life!
There were a few more instances like this. My new outlook on life lasted for a few months. When I got a job at a sushi restaurant, one of my coworkers noticed my relaxed — and commented on it to me a year later.
"This girl is so, like…zen," she had thought. "Is she a white Buddhist?"
No, I'm not a Buddhist and I don't intend on becoming one. Neither do I do yoga. I'm just open to new experiences and I let Asian culture mold me. I'm feeling quite anxious at the moment, due to losing a few completed blogs thanks to unreliable Internet. I'm hoping a few more months in Asia will cure me, just like last time.
Here's a few basics I've learned within three months in Vietnam:
Daily life
The rainy season here is no joke, man.
Seattle has no reason to complain about the rain. Saigon does. Do the locals complain? No.
It's not a question of if it will rain–It's a matter of when. So always pack your raincoat with you.
Expats don't smile much. They're quite hard to talk to, usually.
The only thing that brings expats and Vietnamese together is the flooded streets of the rainy season.
It's not always impolite to yell.
Inconveniences
How to get strong arms: carry heavy groceries home every day.
How to wash my dishes without a sink. My apartment is the origin of the expression: Everything but the kitchen sink.
The fact that you can drink enough water and still end up dehydrated.
Tour guides have to deal with a lot. Foreigners can be extremely rude and/or high-maintenance.
Conveniences
You can order any kind of food for home delivery. Awesome.
You can even get your groceries delivered for free! My life is made.
You can tell the condition of a motor by sitting on it. Which can be a little unnerving, depending on which Grab bike you're riding.
Life lessons
Why bother complaining about the rain? You can't do anything about it.
How to put up with disappointments. Come on, it's Vietnam. (Insert shrug here.) Just deal with it.
How to let go of the past. We're all friends here, who cares about an unfortunate history?
There's no reason to be wistful about things that aren't possible.
There's nothing to fear but fear itself. Speaking up to practice my Vietnamese, talking to random people on the street, riding a motorbike through traffic, getting lost–it's never as bad as you think it will be.
Overall, Asia is slowly molding me into a more positive, more patient, and less harsh person. Now, if travel has this effect on people, shouldn't we all travel more often?