Bui Vien–Visitors to Ho Chi Minh City, Vietnam, have long sung praises of the street. Often recommended as the best place to eat and liveliest place to party, Bui Vien is flooded with foreigners 24/7. But I'd like to shed light on the dark side of Bui Vien.
For those of you who are innocently naive (as I was when I first moved to Vietnam), Bui Vien is the place to go for fans of drugs, drinking, clubbing, and sexual tourism. Personally, I prefer to give such areas a wide berth as a rule. That's why I avoided Ha Long Bay by opting for a wonderful trip to Cat Ba Island.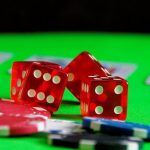 Bui Vien is especially dangerous at night. That's when thefts, fights, and parties are at their worst. I have friends who live and have lived in the alleys behind Bui Vien, so I've heard a lot of the stories.
Fights between locals. Fights between foreigners. Fights between a local and a foreigner. Yes, these fights almost always happen at night. And the influential culprit is likely alcohol, drugs, or the combination.
Thefts are rampant in the area. And, when you think about it, why wouldn't they be? Thieves are looking for easy, foreign targets. Of course they'll be at the number one destination of Bui Vien, also known as Backpacker Street.
Once, during the early morning hours, a friend of mine heard a foreign girl (who was probably high) wandering around the alleys behind Bui Vien. She was crying out in agony over her bag getting stolen.
As for myself, I met an Asian-American tourist who was robbed within the first few hours of her arrival. I crossed paths with her at a police station suspiciously close to Bui Vien. So, no, the snatchings are not a myth.
Though some claim that there are enough police on Bui Vien to keep snatchings at bay, I myself have witnessed the boldest of thieves. Right in front of our eyes, my friend's bag was snatched by two men on a motorbike. Then we were led to the police station. Which was within one minute's walking distance.
It won't matter how many policemen are nearby. The moment you drop your guard, you'll get snatched from.
If you must go try out the 5-star restaurants on Bui Vien, go during the day. Second of all, the food may not be as impressive as expected.
As a fan of the cheaper local food myself, I claim that Bui Vien offers a less authentic Vietnamese culinary experience than the street food. In fact, the best bun thit nuong I've ever had was at a bustling stall near Pullman Hotel on Tran Hung Dao.