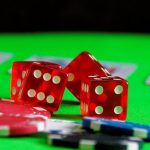 "Should I quit my job?" "Should I start freelancing?" Maybe your workplace is toxic, or maybe you're just sick of your job. Whether you're considering a freelance career or not, it's important to weigh the pros and cons of quitting your job before you take the plunge for any career change.
Too many people pursue a freelance career without one or more of the following: money, motivation, time, energy, knowledge, and experience. If you have none of the above, you're not going to make it.
That's why I'm not here to tell you to quit your job without a second thought and gamble your very living. Instead, I'm going tell you my story, about why I chose to start freelancing and the plan of action that got me on the right track.
There comes a time
I loved my years working at the sushi restaurant. I really did. Until I became a supervisor. The hours, the stress, the responsibility…My personality (ENFP) just couldn't take it all, and it wore me down until I reached a breaking point.
I was stuck. "A rock and hard place" doesn't even begin to cover it. I was being pinned down by five things: my full-time volunteer work, my all-of-a-sudden overtime work schedule, my upcoming trip to the East Coast to take the CIE TESOL course, my big plan to move to Vietnam within the year, and my repeatedly getting severe bronchial colds that lasted weeks at a time. I was behind on my volunteer work. I was too stressed to prepare for New York. Asia felt a million years away. My health was degrading. Anxiety kept snowballing.
Oh, I almost forgot to mention that walking/running/standing on cement for up to 12 hours a day was literally wearing me out–my heels were consistently found to be out of alignment by my chiropractor. And I'm telling you now, heel adjustments are by far the MOST painful chiropractic adjustments you could ever have. And I have high pain tolerance.
To quote my favorite old, dead dancer, Fred Astaire, "Somethin's gotta give." I began to realize that there was no way I could continue working at the restaurant.
Wasabi soup provides clarity
Here's the big confession to my former boss. I'm pretty sure she doesn't know about the Wasabi Soup Incident. In which case, thank GOODNESS I made that huge powdery mess out of the corner of the security camera's eye.
I'd already put in my notice by the time this incident occurred, but this was still the turning point. The day of the Wasabi Soup Incident was the day I gave up on any doubts that I was making the wrong decision in quitting my job at the restaurant.
It all started when we ran out of wasabi. (Please don't judge us. Restaurants, man. Stuff happens.) Before I showed up for my shift, Boss apparently ran to the Japanese store nearby to grab our favorite wasabi substitute–two large bags of wasabi powder, the "just add water" kind.
This was enough to last through the night and most likely until the next day, when we received our shipment of supplies. It was enough, however, only until I got to bag #2.
My coworkers had cried enough that day. Through the crazy lunch rush with burning thighs, through stirring an enormous vat of powdery wasabi with burning eyes. So I decided to take charge, as a supervisor should, during the lull in the storm before dinner.
That wasabi bag never saw me coming.
My brain decided to go dyslexic on me and I misread the mixing directions. Instead of 1 to 2 parts water, I added 2 to 1 parts water. (Even now, I'm not sure I understand the whole "parts" thing.)
Oh, I tried adding corn starch to thicken the mixture. But it was too late.
I ended up running to the store and buying another bag of wasabi powder with my own money. Ashamed, I never reported the business expense to my boss.
I hate feeling stupid. I hate making mistakes. I hate feeling stressed. And I hated my job so much in that moment.
I broke down in tears that didn't seem logical at the time. I felt even more embarrassed, but in retrospect, I'm not ashamed. There was a reason I was so fragile at that moment. I had reached the ABSOLUTE LIMIT of my capacities as a human being. I was done. I was so ready for my life at the restaurant to end. It was time for a new, healthier, more balanced life. The new Melissa. The free ME.
Plan B makes an entrance
My last week at the sushi restaurant finally came. By then, I still didn't know what was coming next. I had a vague plan to start teaching English. After all, the TESOL certificate would qualify me for many online teaching positions.
Plan A was to apply for online schools as soon as I returned from the East Coast. But having low self-esteem as I do, I doubted myself and my qualifications.
That's when Plan B began to creep in. I began to reminisce about my first job, my position as an intern with a local web design company. Though my time with the company had been through a brief college program, I learned so much during that time. That experience had opened my eyes to all the possibilities in the online marketing world.
It takes more than a website to bring in the customers and clients. Social media marketing and other SEO methods are sometimes underrated. However, even an inexperienced girl sitting at home in sweatpants, clicking stuff on Facebook, could make a big difference in marketing for small companies.
But I wasn't inexperienced at all! In fact, I had years of experience in total, including working as a freelance content writer, a position that included marketing and SEO work. Maybe, just maybe, I could work for myself!
And so, freelancing became my backup plan as a secondary source of income to the English teaching.
Little did I know that it would become my primary source of income. Plan B became THE plan.
People I'd known for a while began to hire me and refer me to other companies, and there you go! Since I had the savings to commit to establishing my business, I just let things grow at their own pace.
I didn't leave things to chance. I spent hours on heavy research. I made up a work schedule and I stick to it. I invested in a self-hosted website and high-quality business cards. I went in search of meeting potential clients face-to-face.
How about you? Do you have what it takes?
---
More on how to start freelancing later! In the meantime, please let me know your thoughts in the comments below. Thanks for reading!