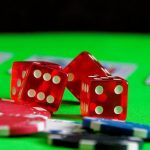 Vietnam loves beer. Which makes living here way easier for a girl from the Pacific Northwest. The PNW is a region of beer snobbery, especially when it comes to craft beer. Luckily, craft beer is available in Vietnam, but what about those late nights you find yourself chowing down chicken on the streets in Hanoi or slurping down snails under a tent in Ho Chi Minh City? Here's a rundown of the seven most common beers in Vietnam, organized by region. (And ironically, in order from best to worst!)
North Vietnam
North Vietnam has the best non-craft beer that Vietnam has to offer. (Sorry, Saigon.) So why not start with the best?
1. Bia Hanoi–Literally, Hanoi's beer. Bia Hanoi is among the smoothest of beers you are sure to encounter in Vietnam. (We're talking from Sapa to Cat Ba Island.) Medium-bodied and lacking bitterness, it pairs amazingly well with lẩu (hotpot) and nướng (BBQ). Almost always, Bia Hanoi comes in a bottle that doesn't disappoint. Tip: Peel off the sticker label to take as a souvenir!
2. Bia Lao Cai–This beer is a new one for me. The only place I've seen it is Sapa, in the mountains, which makes sense since Lao Cai is at the base of the mountain. This beer is absolutely delicious, but I'm going to have to drink Lao Cai and Bia Hanoi at the same time to determine which one is better.
Central Vietnam
If my recent trip to Hoi An was any indication, your beer choices aren't the best, nor the worst.
3. Tiger (lager)–This beer can literally be found in all corners of Vietnam. The lager version is medium-bodied, easy to drink, and is the best local, non-craft beer alternative for Bia Hanoi lovers. Tiger is better in a bottle than a can, but Tiger on draft is even better, of course! I was lucky enough to have the draft experience in Da Nang.
4. Biere Larue–Hoi An, in fact, was where I ran into Larue for the first time. Unfortunately, it followed me all the way back to Ho Chi Minh City. (That's right, I don't like Larue at all.) For me, the bitter of this beer has no good flavor to balance with.
South Vietnam
You can get almost any of Vietnam's most common beers in Southern Vietnam, except for the Northern ones. Which makes me sad…
5. Saigon 333 (Saigon Do, or Saigon Red)–Not bad, actually! It has a pleasing light and sour flavor that officially makes it my Southern go-to for spicy lẩu.
6. Tiger Crystal–This is the light beer alternative to the Tiger lager. It's not bad, but the slight bitterness urges me to opt for the lager any day. (When I ate at Ốc Đào in Ho Chi Minh, I definitely made the right choice to pair the tamarind and garlic snails with my trusty brown Tiger beer.)
7. Saigon 666 (Saigon green)–I hate this one. Don't even try it. It's light and overly bitter. Not only do I and my friends hate it, but 666 is renowned worldwide for being no match for 333.
Check out these results of a blind taste test to see how well these beers fared.